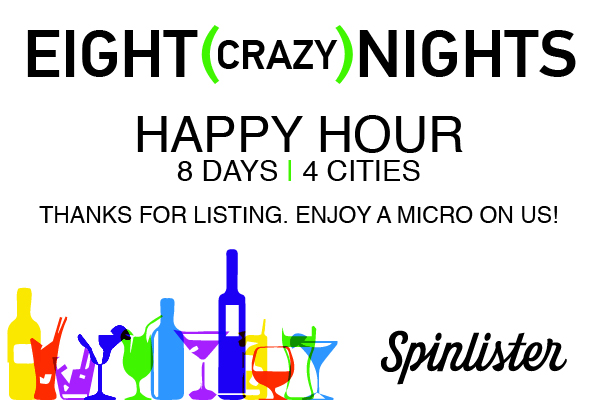 T'was the month of Christmas, and all through the house, my favorite microbrews just couldn't be found. Alas I remembered, the Spinlister "8 Crazy Nights" of December! From 6PM to 7PM in different locations, my favorite beers sitting awaiting. Simply show up with my phone to prove I have listed, then let the beer drinking help to make bad decisions!
Spinlister would like to personally thank every lister in San Francisco for sharing their bike with others. We will be hosting a complimentary happy hour from 6PM to 7PM at different locations around the city for 8 straight days starting December 7, 2014. Simply show up with your phone, show us your listing, and have a few drinks on us.
If you haven't listed already, simply get on Spinlister.com, iOS app, or Android app and list your bike. It takes less than 3 minutes to list and all bikes are insured up to $10,000 for theft or damage.