The 3 Most Common Bike Rental Business Problems (And How To Fix Them)
The decline of the local bike shops and challenges associated with running a bike rental business is nothing new. Since its zenith in 2001, the industry has seen a continuous reduction in the number of stores operating nationwide, from 6,000+ at the turn of the century to less than 4,000 today.
What's perhaps more surprising than this visible slump is what's missing from the picture. You might think that supplemental revenue streams like rentals would be trending in the opposite direction. However, they barely register on the radar, According to the NBDA, rentals accounted for 0.8% of all earnings generated by bike shops in 2015.
How could this be? The maturing millennial generation has displayed a well-documented preference for rentership over ownership. Furthermore, the Brookings Institute has called the asset-to-service trend a "major part of the global economy." How is it, then, that American bike shops have been unable to translate such a thriving market into meaningful business?
As it turns out, there are several key factors at work. In developing our Spinlister Pro platform, we set out to identify and solve the predominant challenges within the bike shop rental sphere. Here's what we learned from direct interactions with retailers and what we've done to solve each problem.
1.) LIABILITY, PAPERWORK, AND LOST TIME
As is true with any outdoor activity, there's an inherent risk to running a bike rental business. This means liability protections have to be established on the front end of every transaction. Furthermore, this process requires both a mound of paperwork and a staff member to help explain it all.
If you're a bike shop owner, this can be a particularly difficult cost/benefit analysis to make. Plus, you don't want to be the bearer of "bad news" when it comes to the potential hazards of riding bikes. You can review the basics of bicycle safety insurance here.
How much time can you afford to set aside for a customer's $40 rental while another customer waits to purchase a $400 bike?
The Solution: Spinlister Pro is a completely paperless rental management system, guiding customers through a step-by-step rental process online, on their smartphones, or at your in-store kiosk. Our comprehensive liability waivers are built into every rental request, with the details clearly spelled out in user-friendly language. It all adds up to a faster, smoother rental experience for your customers, liability coverage for your shop, and no wasted time for your service staff.
---
Find the Solution to Your Bike Shop's Rental Problems:
---
2.) INVENTORY DAMAGE AND REPAIR
No matter how well-tuned you keep your fleet, or how selective you are with your renters, you can be assured of one thing: accidents are going to happen. These can range from anything as plebian as a punctured tube to major spills that result in derailleur damage or a cracked frame.
When serious incidents occur to a shop's rental inventory, the losses are often twofold: the time lost by the mechanic repairing the bike and the time lost by the manager attempting to recuperate those repair costs. The shop can avoid this latter issue by collecting a security deposit on the front end, of course, but this comes with its own set of headaches including additional paperwork, coordination of refunds, and an unnecessary financial inconvenience to the renter.
The Solution: Spinlister Pro has partnered with a leading outdoor industry insurance broker to provide retailers with the coverage they need to be protected. Most of the insurance world is not typically open to working with outdoor retailers due to the risks associated with a bike rental business. That said, we have built a unique partnership with insurance providers who understand the risks and are well-versed in structuring coverage plans to meet these demands.
3.) COMPETITION FROM CITY BIKE SHARES
Since the concept first took root in Europe a decade ago, city bike shares have become an increasingly common part of the American urban landscape. By the end of 2016, there were nearly 120 subscription-based public bike schemes available in the US, offering a low-cost alternative to traditional shop rentals.
Though the recent failure of systems like Seattle's Pronto! bike share highlight the ongoing difficulties faced by these enterprises, there's no denying the numbers. In 2016, New York's Citi Bike alone saw a record-setting 14 million trips taken, forcing smaller outfits like the private bike fleet at McCarren Hotel in Brooklyn to simply close up shop.
The Solution: By emphasizing the joy and diversity of cycling, Spinlister has successfully established itself as the global alternative to a one-size-fits-all model of bike sharing. We've spent years cultivating a community of cyclists with diverse tastes and riding styles, and now we're giving local bike shops unfettered access to this expansive market via our Spinlister Pro platform. It's the single largest network of riders and renters anywhere on Earth, and getting bigger every day.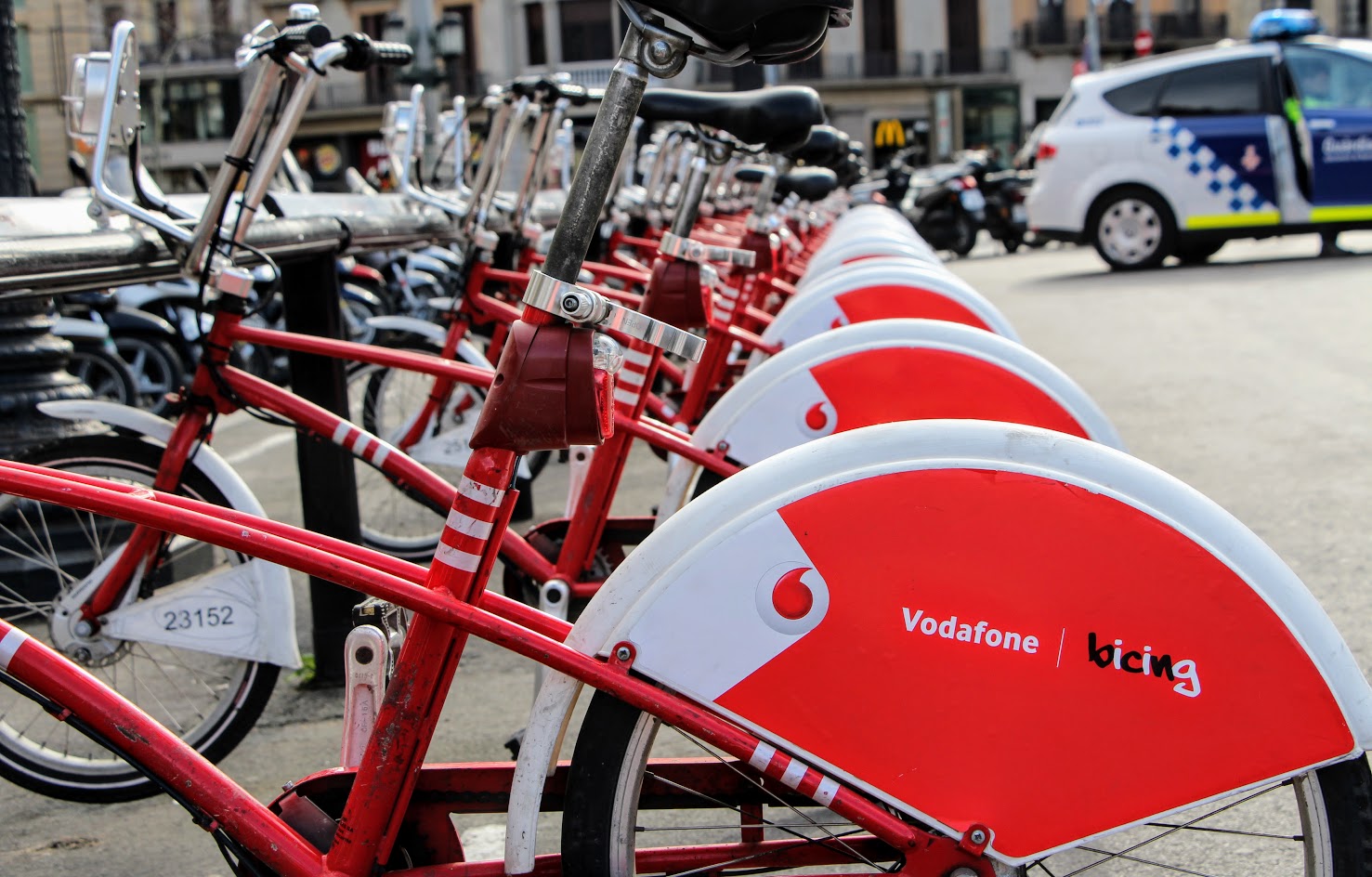 Article Header Image Credit: Ken Lane