4 Things Every Bike Rental Customer Is Looking For (And How To Deliver)
Global cycling tourism is on the rise. Bigly. Buoyed by lucrative Chinese bike sharing startups and last year's 50% increase in European e-bike revenues, the effects of a more cycle-centric travel economy are being felt from Vancouver to Oahu.
Take Scotland, for example. A recently released Sustrans report valued the country's 2015 bike tourism market at £345 million, or around 4% of its total visitor expenditure. To put that in some perspective, if Scotland's tourism earnings were represented by US citizens, cycling revenues would be equivalent to the population of New York City, Los Angeles, and Seattle combined.
So how can you best adapt to this global trend?
For starters, it's important for rental and tour providers to know exactly what their customers are looking for. Sure, bikes are a pretty obvious starting point, but inventory alone isn't going to get you very far. That's where Spinlister comes in. Processing thousands of rentals every week, we have unique access to a wealth of community insights that can help inform any enhancements you or your bike shop may have in mind.
And as it just so happens, you've caught us in a giving mood.
Below you'll find a list of our top 4 attributes customers look for in a bike rental provider. And before you skim ahead then raise your hand in protest, we'll call ourselves out on the glaring omission: price. It's not that cyclists don't care about getting a deal, it's simply that they don't mind spending more for a higher-quality experience. That's not just us talking: it's a statistic corroborated by both Pink Bike and the Adventure Cycling Association.
Now, about that list:
1.) AUTHENTICITY
As noted in our article Adventure Tourism and the Bike Rental Market, a desire for authentic experiences dominates the current travel sphere. This is good news for bike shops generally, who provide a locally immersive form of transportation, but with a little foresight the appeal can be teased out even further.
Take Rouler in New Orleans, for example.
Founder/Owner Wes McWhorter has built his shop to embody the cultural soul of the Big Easy, and his inventory and product offerings reflect that mission to a tee. By providing a selection of custom, single-speed rentals through Spinlister Pro, he at once taps into the city's unique heritage and its flat geography – and Rouler's customers have been quick to catch on.
The Takeaway: Renters are looking for a local experience. Whether it's original bikes, neighborhood tours, or simply a thorough knowledge of your hometown, find distinctive ways to help them connect your bikes to the surrounding land- and cityscape.
2.) EASY COMMUNICATION
Between requesting a rental, coordinating pickup and drop-off details, and last minute schedule changes, communication isn't just important to a successful rental experience: it's inseparable from it. Airbnb perhaps said it best: "These conversations aren't simply logistical, they're a chance for people to show their personalities and develop a rapport. And because making travel plans can be complicated or time-sensitive, responses need to be dependable and quick."
To demonstrate this, we've compiled reviews from some of our most successful serial listers below. See if you can spot the common thread.
Note that with cycling rentals in particular, the best communication can sometimes occur when the bike is changing hands. Taking the time to explain the ins and outs of your particular ride can mean the difference between a normal and a memorable rental experience.
The Takeaway: Renters want instant and thorough communication. Find a platform like Spinlister that allows for messaging via smartphone and email, and give your riders as much support as time permits.
3.) CONVENIENCE
Convenience can mean different things to different people. Where bike rentals are concerned, however, it almost always means getting riders geared up and on the road/trail as quickly as possible. Or as Neil Wechsler from Montlake Bicycle Shop in Seattle puts it: "Cyclists don't want to be standing around the store doing paperwork – they want to be out riding."
While things like location and optional delivery can certainly tilt the scale in your favor, you're not necessarily a slave to geography. Just the simple act of making sure that your bike is tuned up and ready to go upon arrival can give your renters a great first impression.
The Takeaway: Renters, like most customers, tend to look at the least complicated options first. Highlight nearby trails. Add amenities to your rental (think lights/locks/helmets). Ask questions on the front end so your ride can be adjusted ahead of time. And when possible, take advantage of Spinlister's delivery option if you're not in an easily accessible location.
4.) RELIABILITY
Reliability doesn't just refer to the condition of your bike(s); it also speaks to your level of customer service. Just how far are you willing to go to make sure your renters get a great cycling experience, every time?
For Russell Pickavance of Cycleast in Austin, that answer is clear: "Every single person that walks through that door is family," he says in our article The Economics of 5 Star Customer Service.
You don't necessarily need to dole out the familial love to earn both loyalty and stellar reviews from your renters; prompt responses and dependable pickup/drop-off arrangements will usually get the job done. You'll also want to make sure your bikes are in good working order before every ride, as loose breaks, wobbly seatposts, and slipping gears are the first things a person is likely to complain about.
The Takeaway: Renters want a service provider they can trust. Reviews like those found on Yelp, Facebook, and Spinlister will be critical to your long-term success, so always err on the side of reliability. Go the extra mile to ensure a safe and enjoyable ride for your customers, and they'll pass the good word along.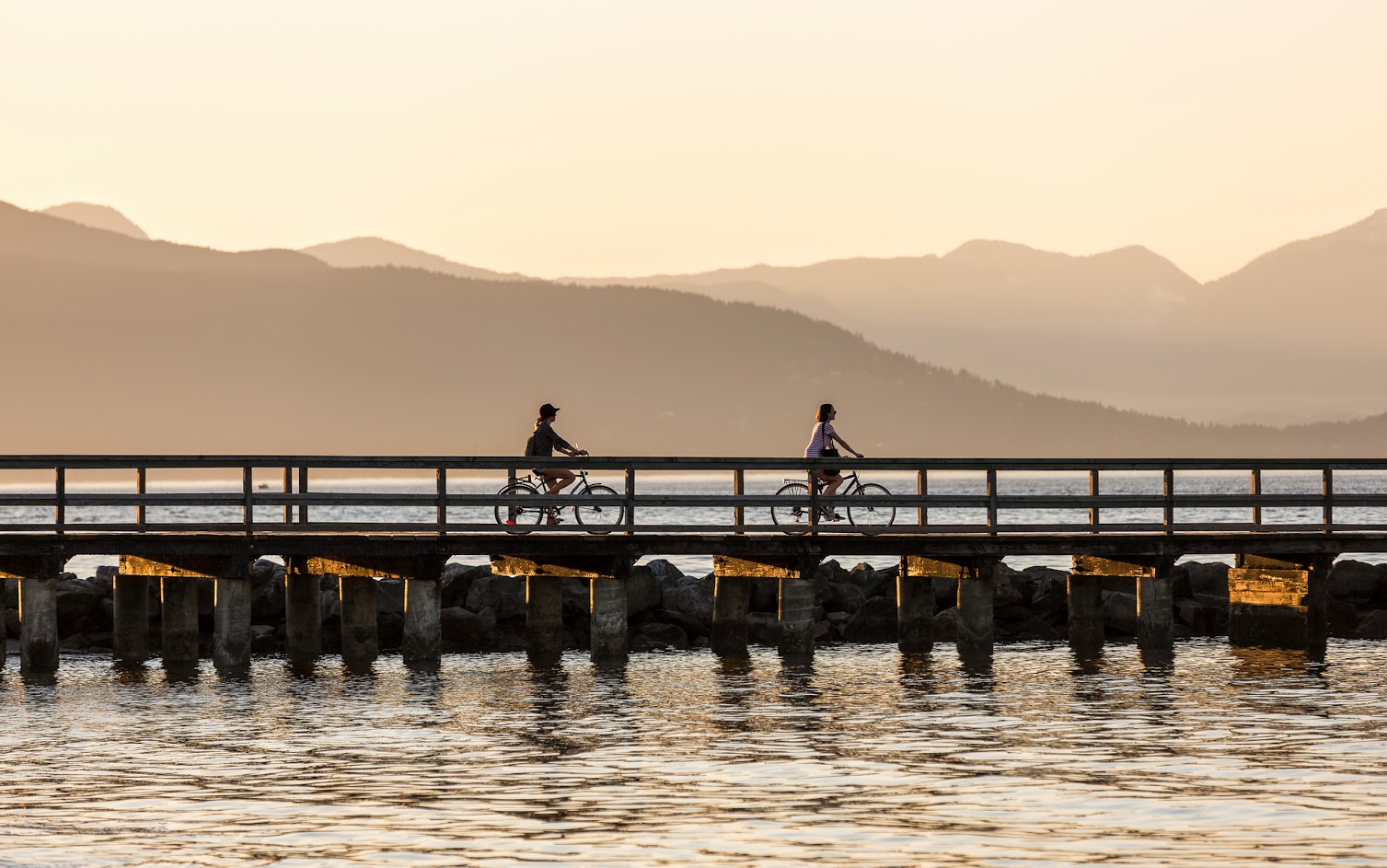 Article Header Image Credit: John Loo