Bear Creek Trail: A South Denver Bike Ride From Englewood To Morrison
Denver's Bear Creek Trail is one of those deceptively enjoyable bike rides that, while you've been meaning to, you most likely haven't found the motivation to try out yet.
It's not the accessibility that deters most cyclists; after all, its trailhead in Englewood connects to both the South Platte River Trail and the Mary Carter Greenway. Similarly, the fact that it carries riders to the heart of historic Morrison probably raises more than a few eyebrows, as much for the town's mountainous setting as for its acclaimed paleontological discoveries.
The fact is, in a city replete with trails, bike lanes and cycle-friendly green spaces like Washington and Sloan's Lake Parks, sometimes a great ride like the Bear Creek Trail simply gets lost in the shuffle.
Well consider this your friendly reminder.
The first thing you're likely to notice here are the natural surroundings. With the exception of the South Lowell Boulevard crossing, the beginning of this 14.4-mile trail feels remarkably secluded – this despite the fact that it more or less parallels Route 285. It's an isolation that's made possible by a series of accompanying parks along the creek bed, including Bear Creek, Bear Valley, and the Broken Tee golf course.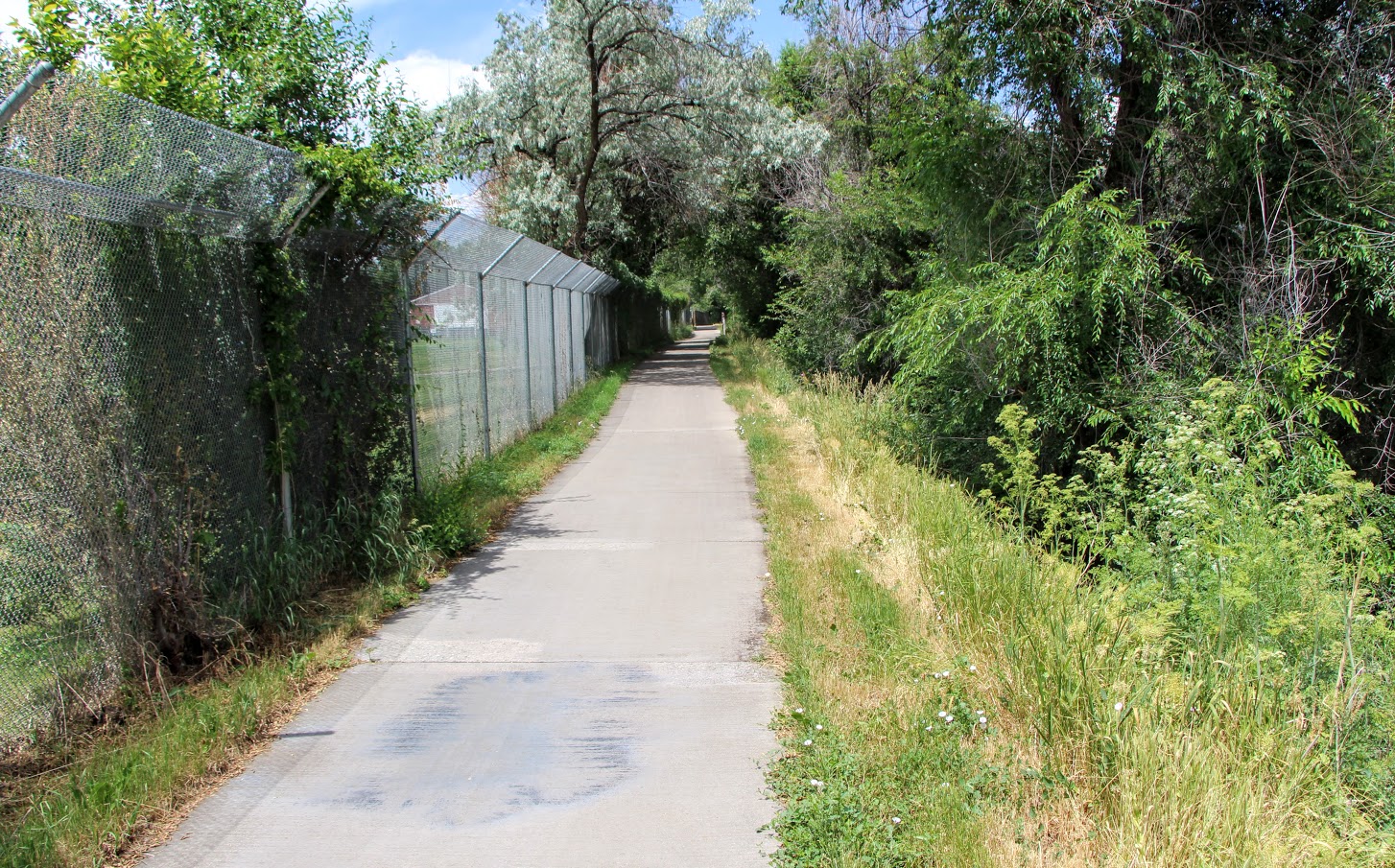 After passing beneath South Wadsworth Blvd, the concrete pathway emerges into the wide open Bear Creek Greenbelt. Nature preserves such as this act as a natural check on Denver's ever-expanding urban development, so don't be surprised if you catch sight of some native wildlife taking refuge within its borders.
From here to Bear Creek Lake, the ride takes on a slightly steeper incline, although with an ever more rugged Colorado skyline to divert your attention it's possible you may not even notice.
All told, you'll climb a total of 575 feet before finally pedaling your bike alongside Bear Creek Ave, which runs through the center of Morrison. With a handful of options available to replenish your fluids and marvel at the beauty of the Centennial State, we'd highly recommend stopping to reward yourself before heading back towards South Denver.