Belmar Park: A Beautiful Lakewood Reservoir Bike Tour Just Southwest Of Denver
Lakewood, Colorado has a secret.
Sitting just outside the borders of southwest Denver, it's the 5th of the state's most populous cities and the one you're probably least acquainted with. But anonymity has its benefits.
As its name would imply, Lakewood's landscape is dotted with bodies of water too small to garner serious attention but picturesque enough to make for a worthwhile day trip. This dispersion of mini-destinations may be of little interest to the less active among you, but for cyclists it's as good a reason as any to clip into those Shimanos and go exploring.
Which is just what we did.
If you're itching for something cool to do in Lakewood during your visit to Colorado, check out our mapped bike route below, then go take that rental bike for a spin around some of the state's lesser known reservoirs.
KENDRICK LAKE PARK
The lush grassy fields and native xeric gardens surrounding Kendrick Lake have helped to transform it from a forgotten turf bed into one of the city's most celebrated parks. Luckily for cyclists everywhere, it also comes equipped with a mile-long paved trail around its perimeter that's graciously bike-friendly.
There's a playground and pavilion on the southeastern bank near the parking lot, so it should go without saying that you'll want to be mindful of pedestrians. Otherwise, though, this tranquil, natural reservoir is your oyster.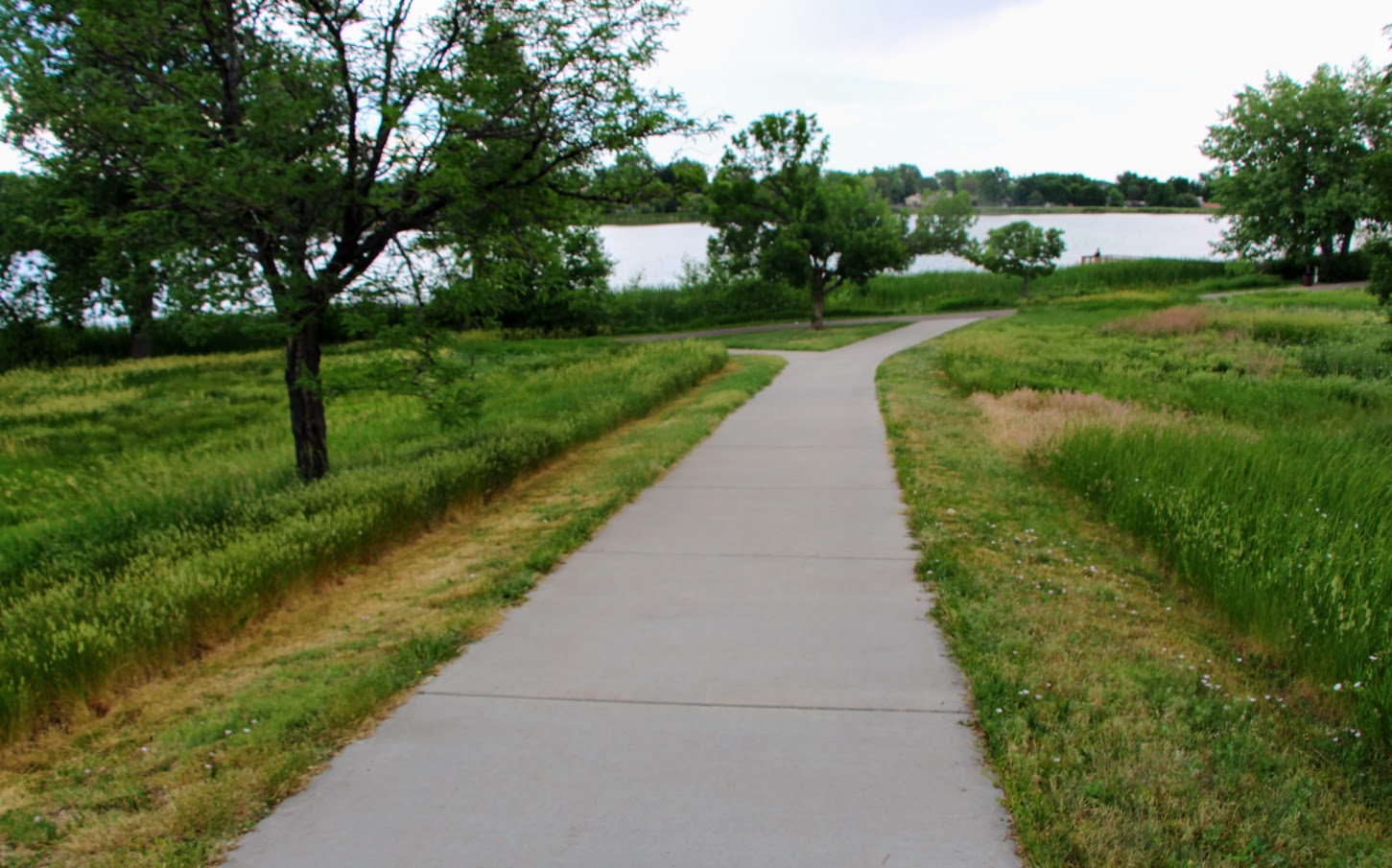 SMITH RESERVOIR
Predominantly known for its fishing, Smith Reservoir may be one of our favorite Lakewood escapes if for no other reason than it's relative obscurity. The elevated trail that borders it gives unobstructed views of the Rocky Mountain foothills to the west, and because there are so few trees along its eastern edge the Colorado sky looks even more imposing from up here.
You won't find any restrooms or facilities along the path; in fact, it doesn't even form a complete loop around the lake. Still, for as short as it is, this isolated strip of bikeable pavement sure is memorable.
MAIN RESERVOIR
Lakewood's Main Reservoir enjoys an elevated position in the Briarwood Hills, affording it fantastic views over most of the city. The trail that encircles it is only half paved, which means you'll need something a little more rugged if you want to complete the full 1.1 mile loop.
Even keeping to the smooth eastern end, however, cyclists are still in for a visual treat looking down on the East Reservoir just next door. It's particularly well situated for anyone looking to catch a stunning Colorado sunrise/sunset.
ADDENBROOKE PARK
Whether you're on the hunt for baseball diamonds, tennis courts, soccer pitches, or a giant open field perfect for hosting ultimate frisbee tournaments, Addenbrooke Park is Lakewood's go-to intramural sporting destination. It's also got ample paved trail space, just in case you'd rather observe these activities from the saddle of your Specialized.
Keep on the lookout for joggers, little leaguers and geese as your figure-8 your way along the grounds and enjoy all that wide open riding.
BELMAR PARK
There may be no more bike-friendly acreage in Lakewood than Belmar Park. Over four miles of both paved and gravel trails are interwoven within its borders, allowing cyclists to freely explore all the attractions the park has to offer. Chief among these is the beautiful Kountze Lake, with its asymmetrical appendages protruding from a diminutive center island.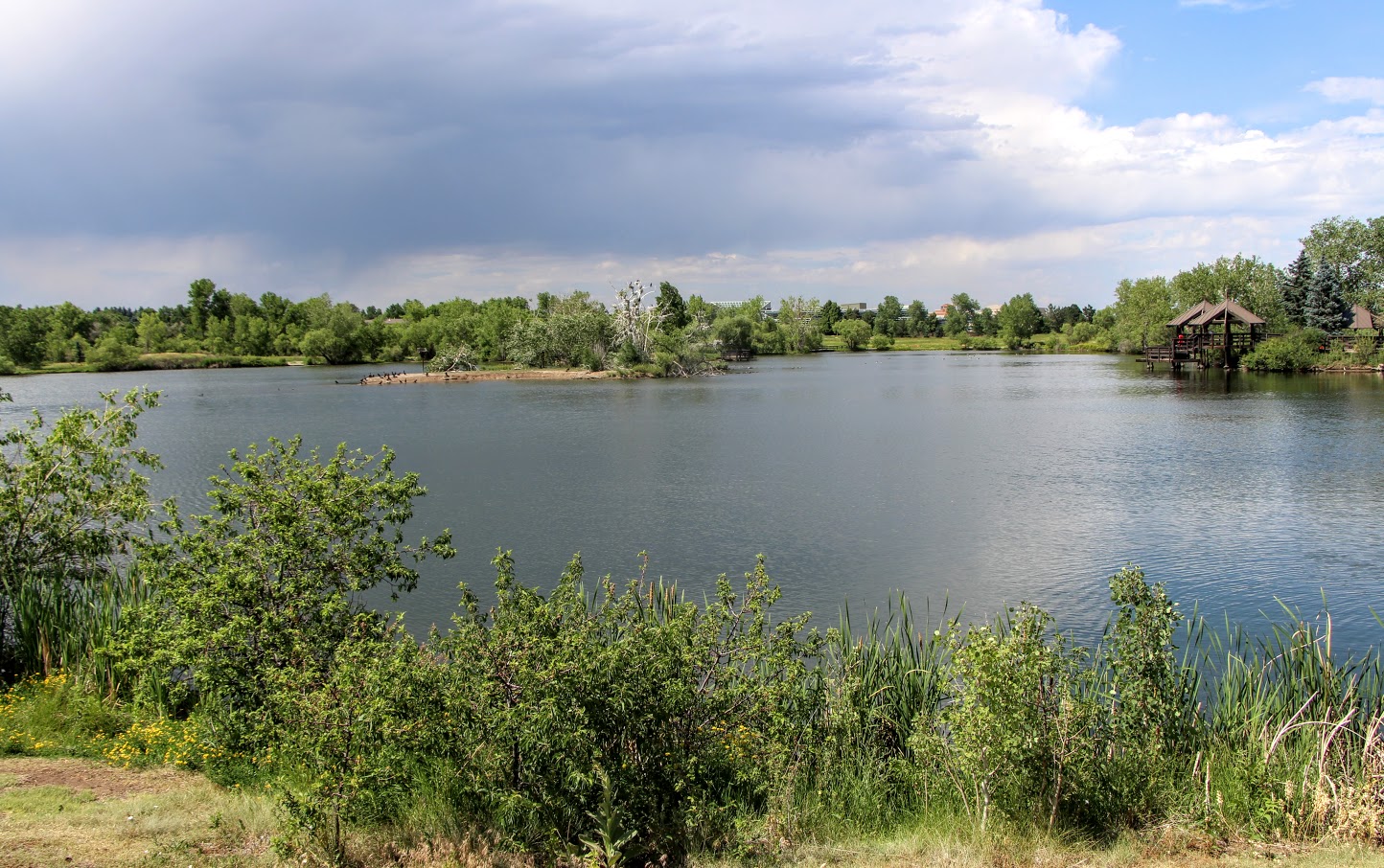 If the history of Lakewood piques your interest, you can also stop by the Heritage Center with its wealth of artifacts and historic structures on display. We could think of worse ways to cap off a tour of one of Colorado's biggest, and most underrated, urban centers.