Berlin History: A Bike Tour Through 20th Century Berlin
Tumultuous.
It's a word that, while grossly inadequate, still somehow manages to sum up much of 20th century living in the German capital. From an early epicenter of art, science and cinema, through Nazi party rule and the devastation of WWII, all the way to 3 decades of sociopolitical segregation and the eventual fall of the Berlin Wall, there may be no more extreme example in recent memory of a city in…flux.
And while these ideological shifts have often been accompanied by tragedy, they also provide a powerful looking glass through which today's visitors to Berlin can gain valuable perspective – on everything from the power of propaganda to the resilience of the human spirit.
If you're looking to experience some of this profound history for yourself, kudos to you. It's in this vein that Spinlister has put together a bike tour composed of some of our most memorable sites throughout the city (other major Berlin Wall sites are covered here).
Take a minute to read up on each in order to better understand their significance, then grab a rental bike and go enjoy a day of insightful riding you'll be hard pressed to find in any other city.
TOPOGRAPHY OF TERROR MUSEUM
Poignantly located on the site of the former SS headquarters, the Topography of Terror museum provides an unveiled look at the rise of the Nazi party and the horrors perpetrated during WWII. The powerful exhibition, which is completely free (including guided tours), is divided between a modern interior display and a long, chronological exterior walk situated at the base of an unbroken stretch of the Berlin Wall. It's designed to help give visitors a profound understanding of this dark moment in German history, and for that reason alone is well worth the visit.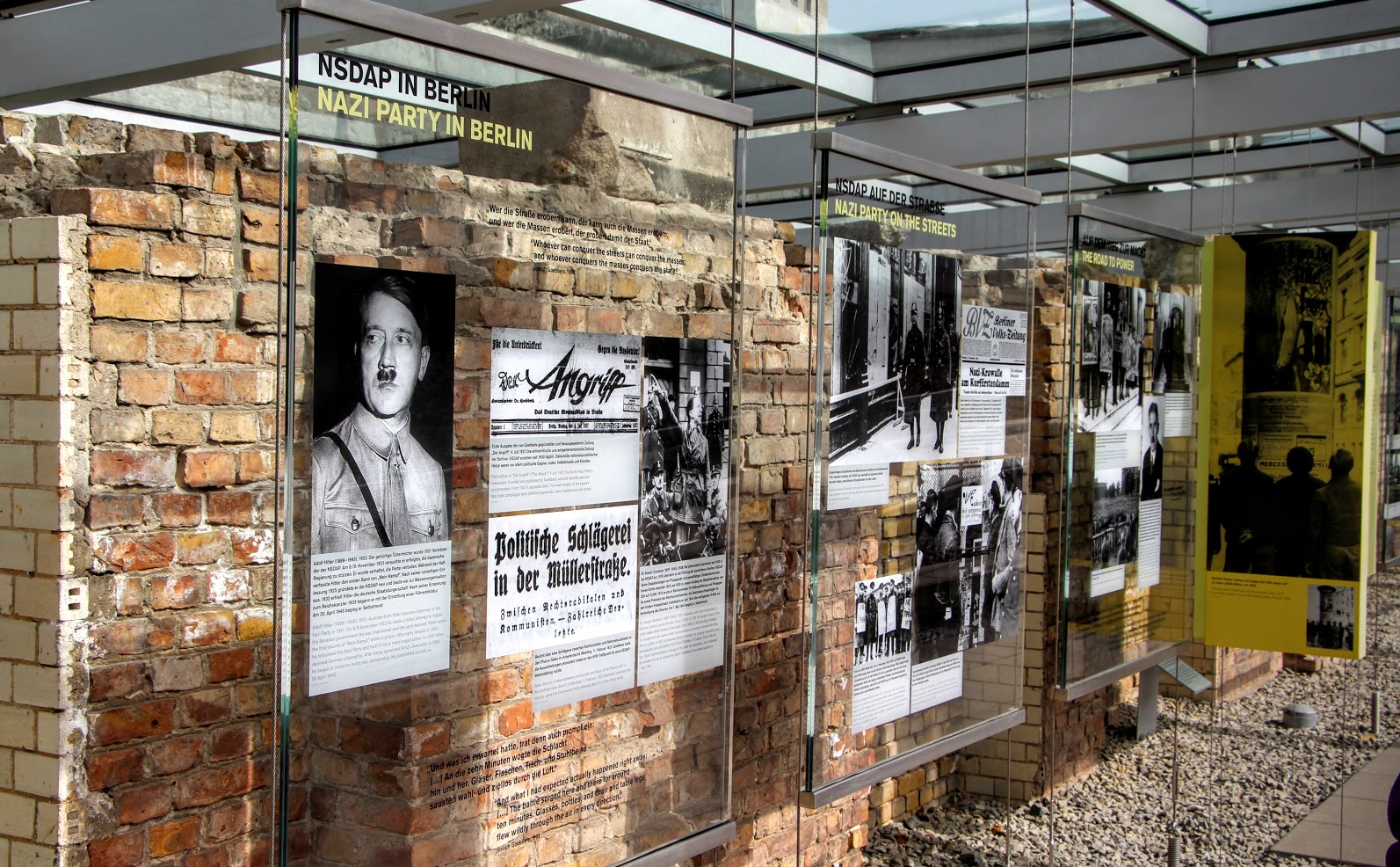 ORANIENBURGER STRAßE STATION
If you didn't know any better, you'd likely never think twice about the S-Bahn station located on Oranienburger Straße. After all, the street is much more well known for landmarks like the New Synagogue and its selection of quality nightlife spots. Take a closer look, however, and you'll realize that you're walking past a piece of Cold War history. One of 16 "Ghost Stations" that were located on metro lines used only by West Berliners, the Oranienburger Straße station was closed from 1961 to 1990. When it reopened on July 2, it was the first S-Bahn Ghost Station to do so, marking another significant step towards German reunification.
PALACE OF TEARS
For years, Friedrichstraße station served as both the border crossing between East and West Germany and the scene of many a tearful farewell. This is understandably how it became colloquially nicknamed Tränenpalast, or "Palace of Tears."  Though the exterior has remained untouched, inside visitors are invited to experience an interactive exhibit that faithfully recreates the realities of day to day living within a divided Germany. Everything from video footage to suitcases filled with personal effects are on display, adding a truly personal touch to the museum.
BERNAUER STRAßE
The Berlin Wall Memorial on Bernauer Straße offers the best preserved glimpse of what life was like for city residents between 1961 and 1989. Stretching for for nearly 1.5 km, here you can examine everything from original guard towers to the remains of electrical lines that powered border lights.  Though the wall is not contiguous (there are long stretches where symbolic "rebar" columns protrude from the ground), it retains a sobering, untouched authenticity that's absent from the colorful murals of the East Side Gallery. Prepare to be moved.
THE BRITISH EMBASSY
Regardless whether or not you're a fan of the architecture, the British Embassy on Wilhelmstraße is a historic structure. The land on which it was constructed sat unused for nearly 50 years following the demolition of the former British Embassy in 1950. After the reunification of Germany, however, England decided to symbolically rebuild their new embassy on its footprint, signifying an end to Cold War tensions and a return to the peaceful relationship between the two nations that existed before the World Wars.
JANNOWITZBRUCKE STATION
Like the metro stop on Oranienburger Straße, the U-Bahn station at Jannowitzbrücke was closed to East Berliners for nearly thirty years before the fall of the Berlin Wall. Two days later, on November 11, 1989, Jannowitzbrücke became the first of the 16 "Ghost Stations" to reopen its doors in the East, albeit with a customs checkpoint. 8 months later the checkpoint was abolished completely, in line with the early 1990's complete reunification of Germany.