Beyond Venice Blvd: A Neighborhood Bike Ride From Palms To Santa Monica
Venice Blvd has long been a cherished thoroughfare for LA cyclists. Though busy, its 13-mile length is predominantly bike-friendly, following a gently declining slope from downtown to the Pacific. In a gargantuan metropolis not particularly well known for its cycling accommodations, this is about as good as it gets for anyone seeking out a straight shot to Venice from Palms and points east.
That being said, a little variety goes a long way, particularly when you're faced with an endless runway of asphalt and indistinguishable single-story storefronts. Enter the Westside neighborhood of Mar Vista, which is quietly becoming one of the more sought-after housing markets in Los Angeles. With its network of of tree-lined residential streets, it's an appealing alternative to the traffic of Venice Blvd. It also happens to be a great segue north into Santa Monica.
Your ideal point of entry into the neighborhood is the intersection of Venice Blvd and Barry Ave. From here, a selection of quaint, family-friendly avenues leads cyclists past homes, schoolyards, and rec centers so lush and tranquil as to seem almost out of place in a city of nearly 4 million residents. It's a relatively short ride interrupted by the occasional stop sign, so better to set the expectations for scenic rather than breakneck cycling.
Upon exiting this blissful reprieve, the bike lanes of Ocean Park Blvd will guide you into southern Santa Monica. Now you're on the home stretch. The ride is straight and significantly less congested than its southern counterpart, following the dedicated bike lanes onto 14th and 11th Streets.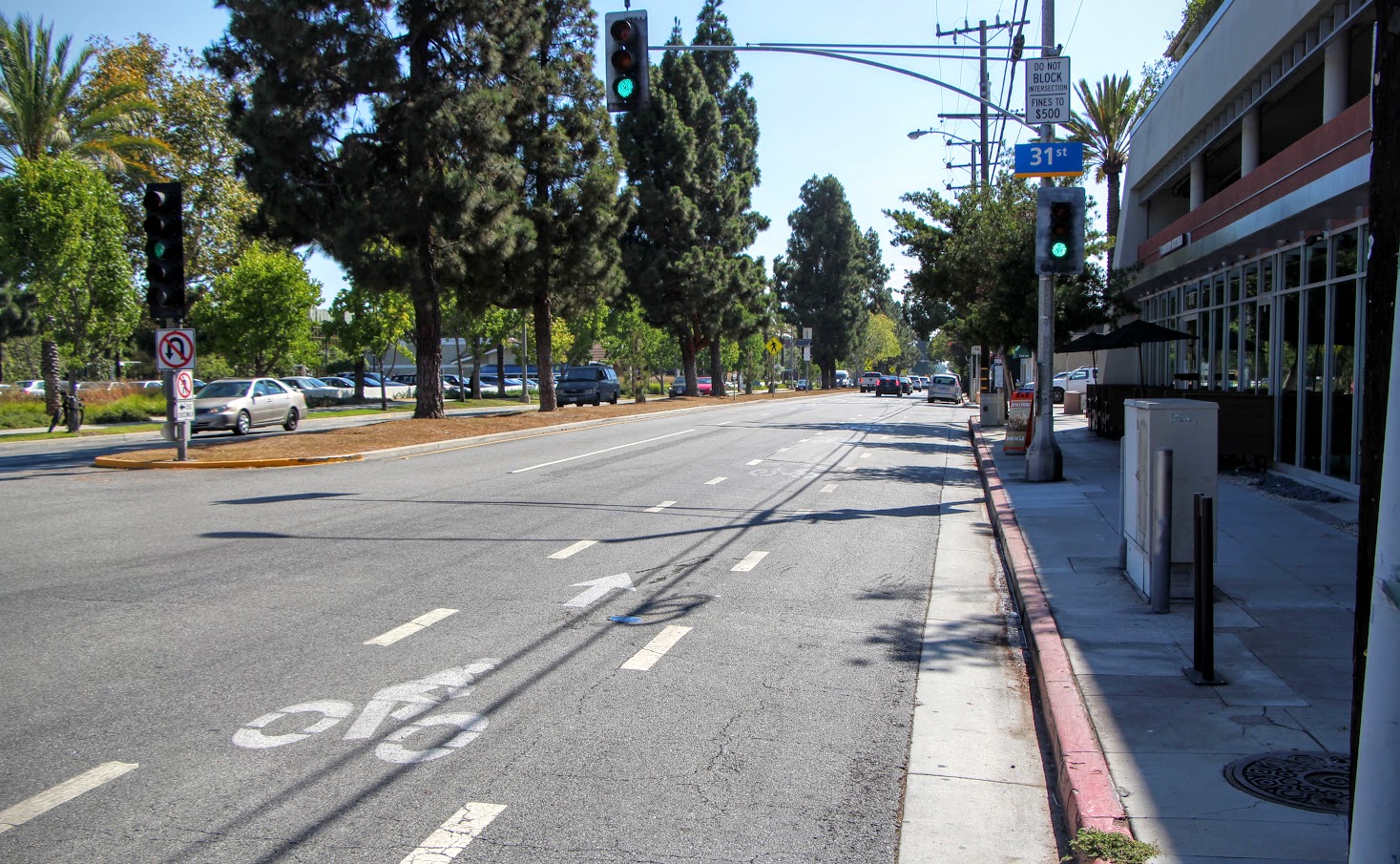 Along the way you'll pass the city's Woodlawn Cemetery, which, while not quite as renowned as Hollywood Forever, nevertheless inters several notable figures from the worlds of art, sports, and politics.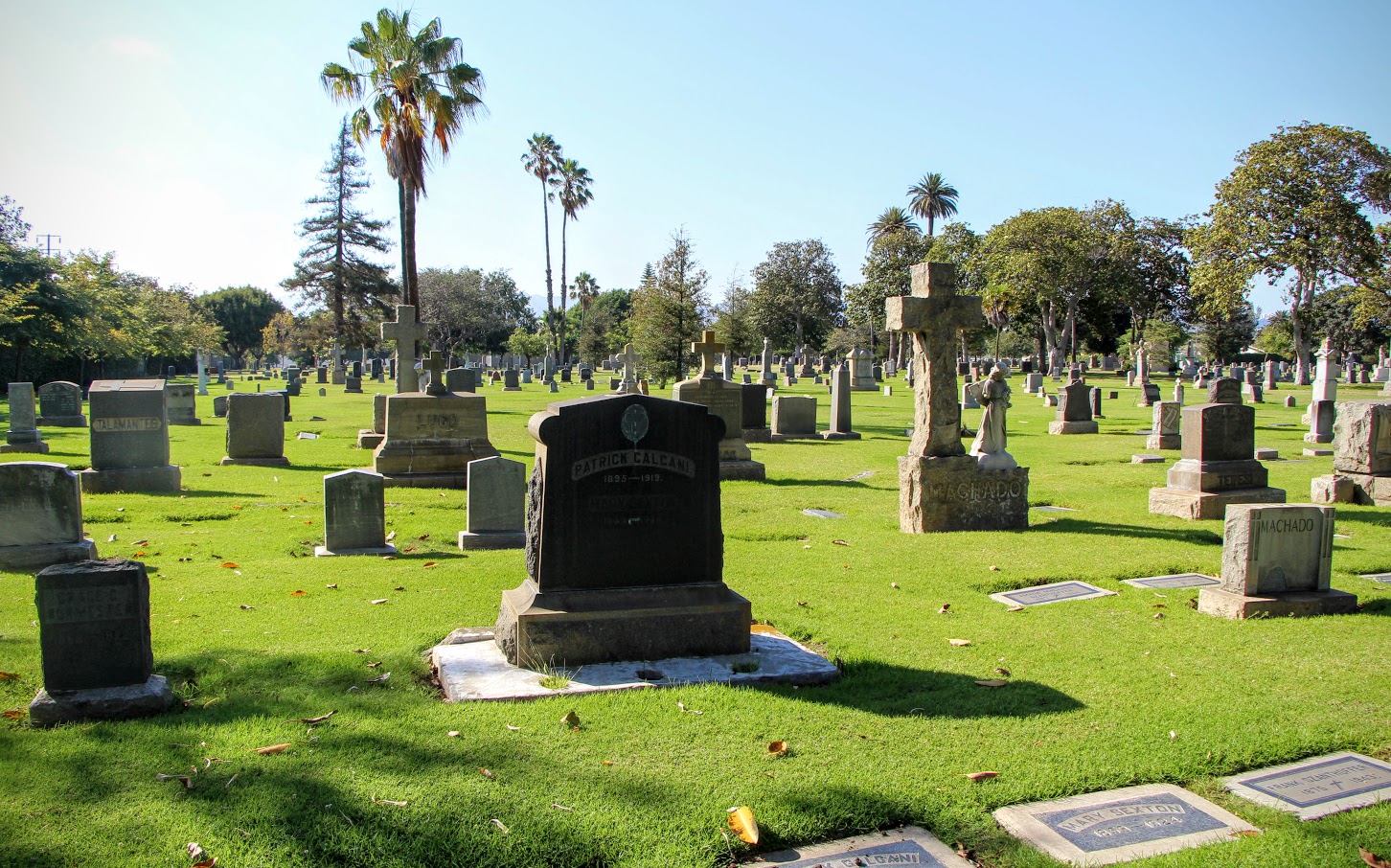 Once you make it to Broadway, just kick back and enjoy the Santa Monica living (crowds included). The strip passes through the heart of town and can direct you to both the Santa Monica Pier as well as the southernmost entrance to the 3rd St. Promenade. You'll have to dismount if you're interested in perusing the name-brand shops and dinosaur shrub fountains, but hey; after 8 miles of cycling, that might not seem like such a bad idea.