Boulder's Best: Mountain Biking The Beautiful Betasso Trail Loops
As the tongue-in-cheek expression goes, if you're looking for the best mountain biking in Boulder, go mountain biking in Nederland.
Now let's put that in some perspective. Yes, the charming town of Nederland, CO, located just 15 miles west of its Front Range neighbor, has easy access to a wealth of beautiful single and doubletrack trails. That doesn't mean, however, that you've got to start loading the Ibis onto the bike rack just yet. Case in point: the Betasso Trail.
Located high above Boulder, the Betasso Preserve has become a mainstay of the city's mountain biking scene. It's home to open plains, coniferous forests, mountain vistas, and some of the most beloved singletrack riding you'll find this close to Denver. The titular Betasso Trail has become so popular, in fact, that local officials have had to close it off to bikes on Wednesdays and Saturdays in order to appease Boulder's sizeable hiking community.
To get to the trailhead, you'll want to either park or ride to the Betasso Link Trail located on Boulder Canyon Drive. From here, a steep, 600-ft climb awaits that will put both your legs and your technical skills to the test. The path begins to level out as you enter a series of wooded switchbacks, and shortly after crossing Betasso Road you'll arrive at the start of the Canyon Loop Trail. It's important to remember that the track is one-way and changes directions monthly, so pay close attention to the posted signs.
The Canyon Loop Trail is the older and longer of Betasso's two "circular" paths, measuring 3.2 miles with roughly 425 vertical feet separating its lowest and highest elevations. The terrain is composed mainly of wide open meadows with a few rocky pitches to navigate, and while the riding isn't particularly technical you'll definitely be in for a scenic workout.
About halfway through the ride the track splits, giving you the option of either continuing along the Canyon Loop Trail or heading north towards the Benjamin Loop. A lap around this shorter trail is just under 3 miles long (link trail included), offering a more narrow, wooded course and its own beautiful views over the Rocky Mountain foothills. There are another 258 vertical feet between its lowest and highest points, so be sure to pack plenty of water if you're planning on tackling the entire Betasso Trail in one fell swoop.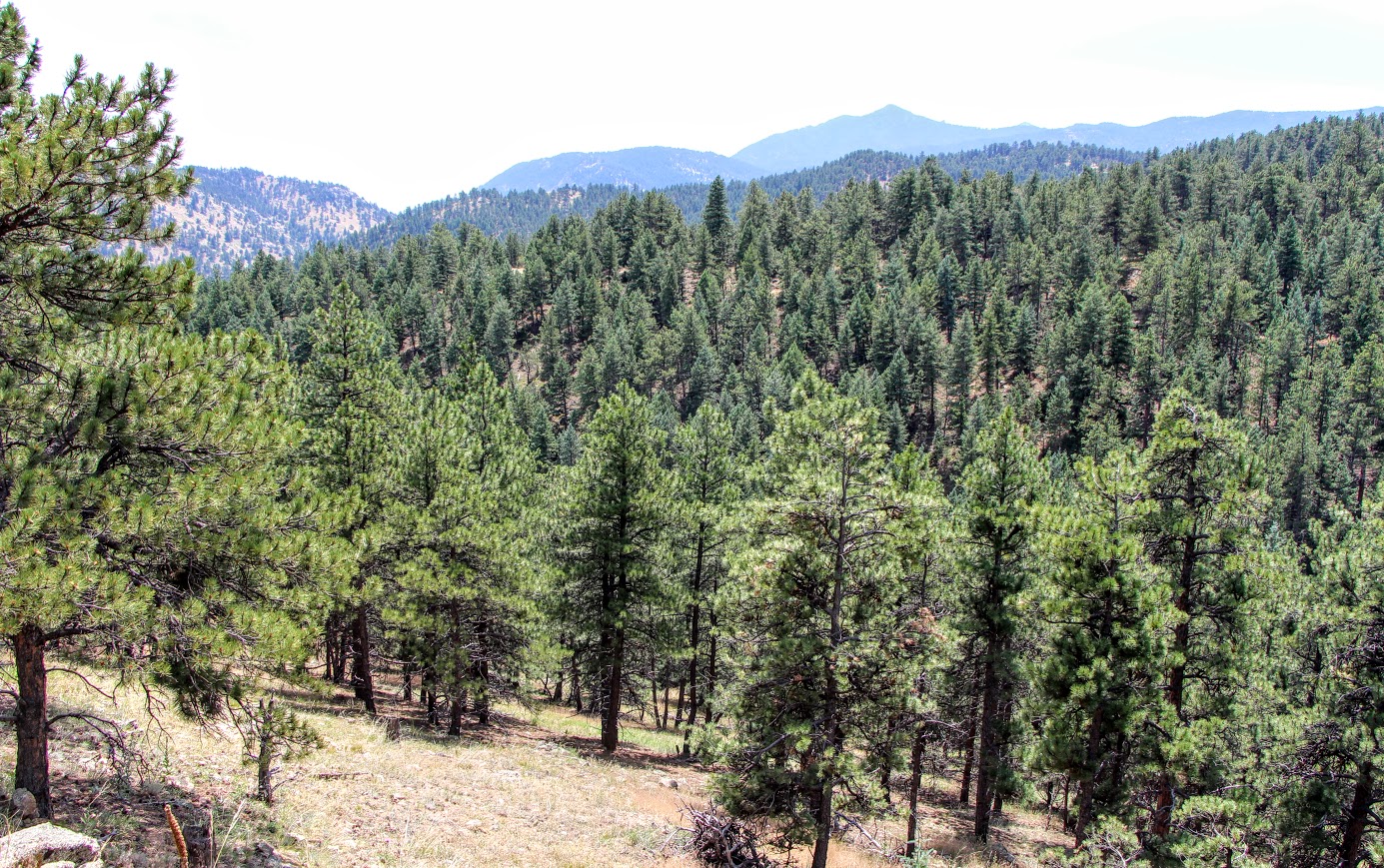 To help keep things fresh on the trek back to Boulder, consider a ride down Four Mile Canyon Drive in lieu of backtracking. It's a gorgeous shot straight downhill to the intersection with Boulder Canyon Drive, where just across the street you'll find the start of the Boulder Creek Bike Trail.