Boulder Mountain Biking: Betasso Trail Loops
Ff you're looking for the best mountain biking in Boulder, go mountain biking in Nederland. Specifically, you need to hit the Betasso Trail.
Now let's put that in some perspective. First, the town of Nederland is on 15 miles west of Boulder. Most importantly, you'll find easy access to plenty of single and doubletrack trails.
Betasso Trail Overview
The Betasso Preserve has become a mainstay of the city's mountain biking scene. It's home to open plains, coniferous forests, mountain vistas and killer trails. Specifically, the Betasso Trail is so popular that hikers have it all to themselves on Wednesdays and Saturdays. However, this trail is open for mountain biking on every other day of the week.
To get to the trailhead, you'll want to either park or ride to the Betasso Link Trail located on Boulder Canyon Drive. From here, a steep, 600-ft climb awaits that will put both your legs and your technical skills to the test. The path begins to level out as you enter a series of wooded switchbacks. Next, you'll cross Betasso Road and arrive at the start of the Canyon Loop Trail. It's important to remember that the track is one-way and changes directions monthly. So, please pay close attention to all posted signs.
The Canyon Loop Trail is the older and longer of Betasso's two "circular" paths. Specifically, it's 3.2 miles with roughly 425 vertical feet in elevation change. The terrain is a mix of meadows with just a few rocky pitches navigate. As a result, you'll enjoy a non-technical ride with plenty of scenic views.
Betasso Trail Options
About halfway through the ride, the track splits into two trail options. First, you can tackle the Canyon Loop Trail or heading north towards the Benjamin Loop. A lap around this shorter trail is just under 3 miles long (link trail included). On the way, you'll a narrow woodsy trail and its own beautiful views over the Rocky Mountain foothills. In total, you'll ride about 258 total feet in elevation change. As a result, you'll want to stock up on water before tackling the entire Betasso Trail.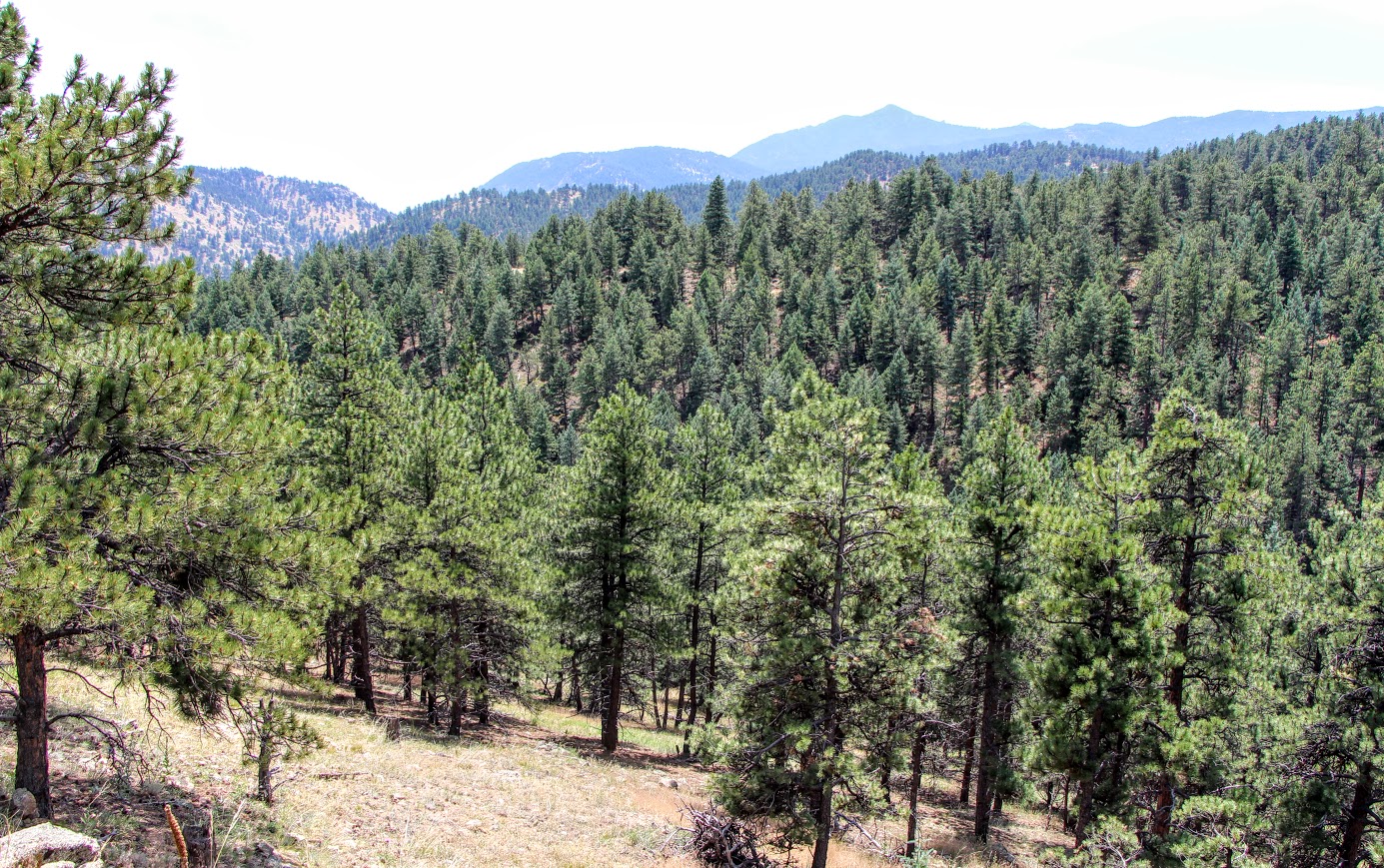 To help keep things fresh on the trek back to Boulder, consider a ride down Four Mile Canyon Drive in lieu of backtracking. It's a gorgeous shot straight downhill to the intersection with Boulder Canyon Drive, where just across the street you'll find the start of the Boulder Creek Bike Trail.