Manhattan's East River Bikeway: Explore the City
The Good, The Bad, and The Ugly…..
If you've ever biked around Manhattan's 32-mile Waterfront Greenway, you know the stark contrast that exists between the island's east and west ends.
Along the Hudson, the trail continues uninterruptedly for 11 miles, fully paved and completely removed from the congestion of the city's street traffic. It's the closest thing you'll find to long distance cycling bliss in a borough that boasts nearly 67,000 people per square mile.
T o the east, however; well, let's just say things get a little more complicated.
Rent from BikeRent NYC Below and use code "NYC10" at checkout to get $10 off your rental! Wide variety of bikes from cruisers, ebikes, and road bikes. Pick up at any of their 10+ locations on Manhattan and end your rental at another. (to rent multiple bikes, refresh this page after completing checkout of the first bike, then you can select the next, you will be logged in at this point)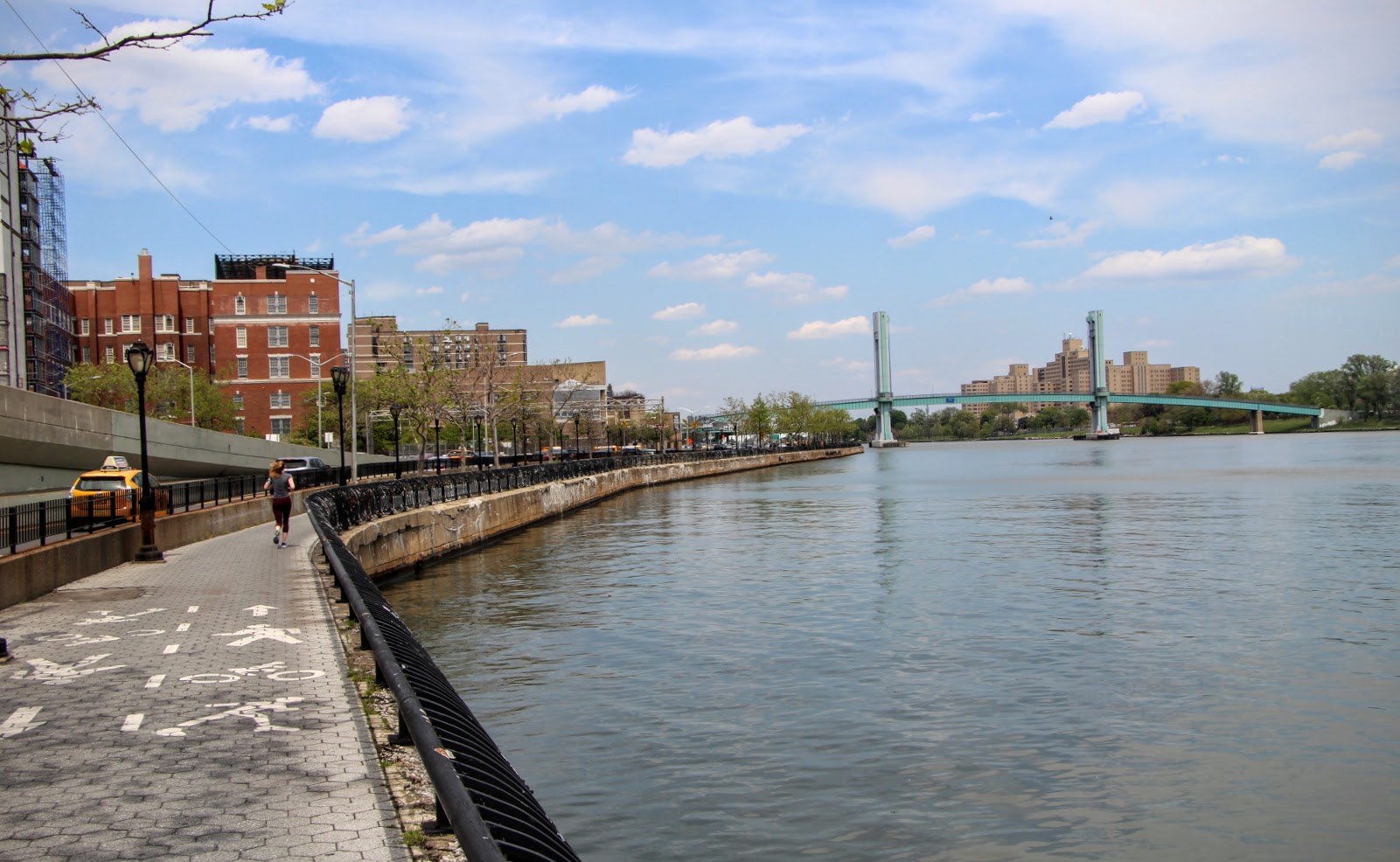 Extending nearly 10 miles from Battery Park in the south to 120th street in Harlem, the East River Bikeway is a perplexing melange of beautiful riverside views and congested city streets, well marked bike lanes and uncomfortable sidewalk passes. The paths are neither consistently smooth nor consistently well marked, yet they they offer some undeniably cool stretches that are every bit as fun to ride as their western counterparts.
So what's a cyclist to do?
Take a few minutes to get to know a little more about one of Manhattan's more hit-and-miss bike routes, then grab a bike rental and experience all that temperamental goodness for yourself.
THE GOOD
Among the East River Bikeway's strong suits are the vistas afforded along the opening 3 mile stretch from Battery Park to the Lower East Side. Cruising under an elevated stretch of FDR Drive, the well-delineated path takes cyclists beneath the Brooklyn, Manhattan, and Williamsburg bridges, with impressive views of both their architecture and the city scape beyond.
A little farther north, the Chrysler and the Empire State Buildings make noteworthy cameo appearances as well, along with the United Nations Plaza which we'll touch on more in a minute.
---

Find the Perfect Ride for Cycling the East River Bikeway: See Bikes in Manhattan
---
If you feel like taking a break to soak up the surroundings, the East River and Carl Schurz Parks have you covered. Not only does each offer some quality waterfront scenery, but there are public bathrooms and drinking fountains available for whichever side of the thirst spectrum you're on.
THE BAD
When it comes to consistency, however, the East River Bikeway is about as frustratingly disjointed as they come. For starters, while certain portions of the trail are paved, others are a mix of bricks and paving stones. This certainly isn't the end of the world, but it can make for an unnecessarily bumpy ride.
Similarly, while there are a few sections that attempt to divide cyclists from pedestrians, the bulk of the 10 mile route isn't designed for separated useage meaning you'll have to keep your eyes open for the wayward walker or selfie-snapping tourist as you ride.
While these two could be overlooked in the grand scheme of things, the most flagrant offense committed by this potentially fantastic bikeway is its lack of continuity. Due to ongoing construction tentatively slated to be finished in 2024, there are two points at which cyclists must exit the trail and merge with street traffic: E 37th Street in front of the United Nations Headquarters and again at E 78th Street.
Even when these two sections are completed, there are still sections where bikers must either dismount or slow their advance to a crawl, including the Waterside Plaza and the notorious single lane across from E 14th street.
THE CONCLUSION
All things considered, it's probably best to think of Manhattan's East River Bikeway as a non-cyclist's bike trail. It's got enough cool sights and convenient passages to make it worth checking out, and a long way to go before you'll be seeing it pop up on too many Strava profiles.