Eat Like You've Been Here: A Tapas Bike Tour in Barcelona
Cliche or not, there are a few things you have to do at least once when you're in Barcelona: pay a visit to La Sagrada Familia: take a bike rental for a spin on the Moll de la Fusta: snack on some bona fide tapas. This last option is of particular importance, since knowing where to eat the city's most recognized culinary tradition is almost as important as the fact that you're eating it at all. It's also the key differentiator between an average night out as a tourist and an authentic one.
So where's a fresh-faced visitor to start? That's where Spinlister comes in. We've compiled a list of five of our favorite tapas restaurants in town, alongside a mapped bike tour to help get you there like a local. Take a look, then treat yourself out to an evening of edible exploration on two wheels.
LA ESQUINICA
Beware the post-9 pm queues that will inevitably form outside this celebrated tapas joint, but understand what they signify as well. Situated in Northern Barcelona far from the tourist traps of La Rambla, La Esquinica continually offers some of the most savory and least expensive small plates in town. Claims to fame like their morcilla (spiced blood sausage with rice) and rovellons (tasty Spanish milk-cap mushrooms) are served alongside ample shellfish and other tempting options in a no-frills, family-friendly environment that's always full of upbeat energy. The distance from the city center notwithstanding, this really is a must-try.
296 Passeig de Fabra i Puig, Barcelona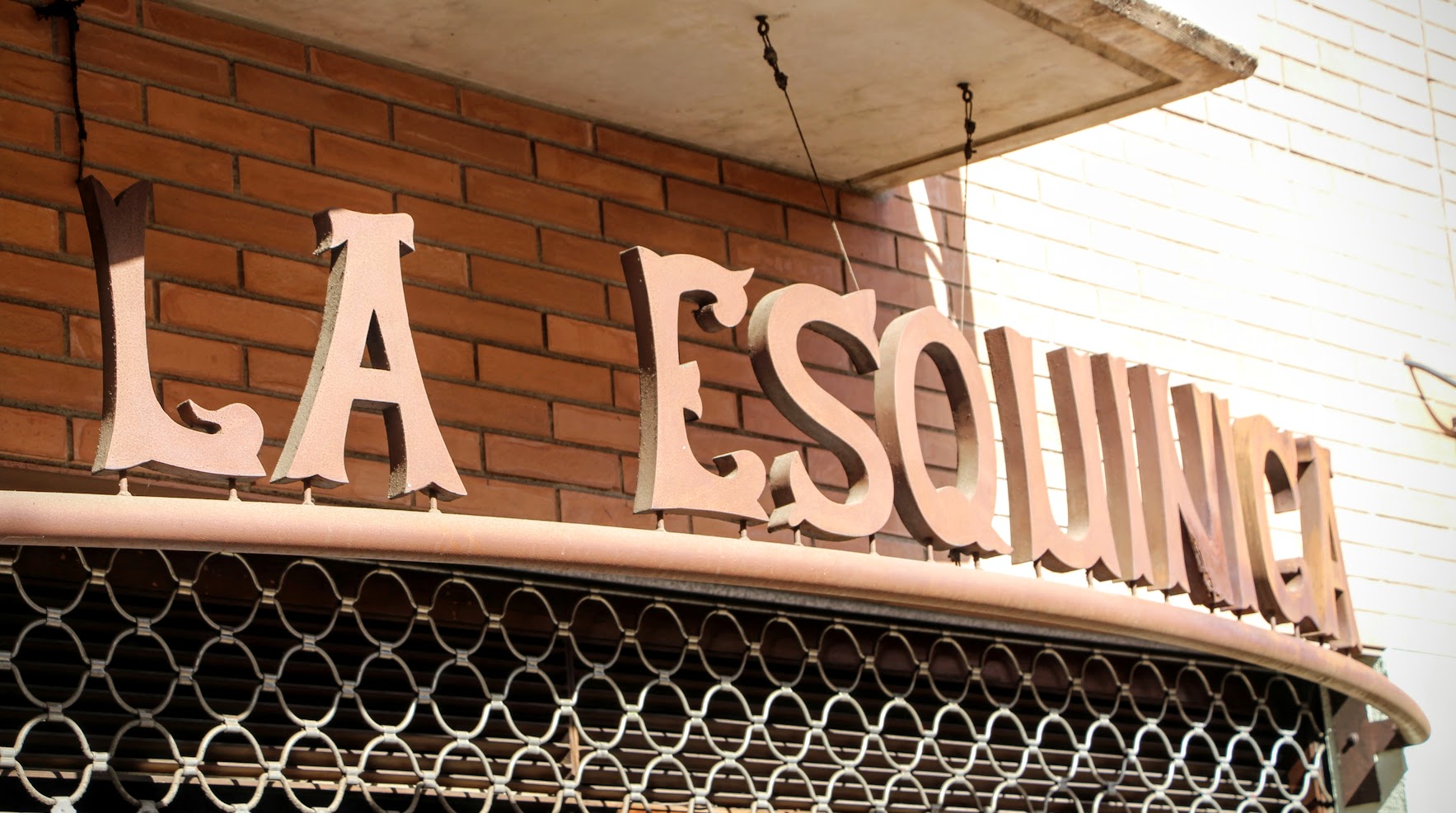 GATAMALA
Tucked away on a narrow one-way street just downhill from Park Guell, Gatamala's surrounding Gracia neighborhood is almost as appealing as its tapas. Step inside the tight quarters and you'll be served with a smile and a free plate to accompany your first round of drinks – and if that doesn't immediately endear this place to your heart, nothing will. Among their quality local offerings you'll find things like entraña (steak) and chorizo (pork sausage), then when you're finished with your meal we'd highly recommend taking a stroll down to the quaint Placa de Rovira i Trias just at the corner of the street. Look for the crowd, the small sign out front, and a great time.
37 Carrer de Rabassa, Barcelona
LA PEPITA
The colorfully graffitied windows of La Pepita sit just north of the bustling Ave Diagonal in the center of Barcelona. There's plenty of foot traffic around, so the bar/restaurant's intimate interior can get packed pretty quickly – but not without good reason. Dishes like fried calamari in kimchi sauce and seabass with strawberries are just the tip of the tapas-with-a-twist iceberg. If you're thinking that all this quality and creativity probably come with a slightly elevated price tag, you're right. Not to worry, though; top off your meal with a glass or two of La Pepita's delicious house red and the check will be the last thing on your mind.
343 Carrer de Còrsega, Barcelona website
EL XAMPANYET
You may not expect to find an authentic Spanish tapas bar this close to the Gothic Quarter, but that's exactly what you'll come across at El Xampanyet. Nestled along the cut-stone alleyways of the Born district's Carrer de Montcada, this bustling tapas bar is known predominantly for its sparkling house cava and anchovies. There are plenty of other options available, of course, hence the hungry crowd of tourists and Barcelona residents that perpetually pack its colorfully tiled and traditionally decorated interior. Depending on the night, you may have to wait for even a standing spot at the bar, but it's a small price to pay for a savory taste of Spanish culture at its finest.
22 Carrer de Montcada, Barcelona
QUIMET I QUIMET
Just off a tributary of El Poble-Sec's most popular thoroughfare (Carrer de Blai), the towering red doors of Quimet i Quimet are something of a deceptive welcome to one of Barcelona's most beloved tapas bars. Why? Well, its miniscule interior is standing-room only, so don't expect much in the way of leg room. What you should expect, however, is a unique and delicious dining experience accompanied by literal walls of wine bottles to pair it with. Salmon, honey, and yogurt-topped toast tickle your fancy? How about sea urchin with sardines? There are countless creative "montaditos" like this to choose from, as well as more traditional options like shellfish, meat and cheese plates, etc. Come early and be prepared for a crowd, then enjoy every minute of this unforgettable dining experience.
25 Carrer del Poeta Cabanyes, Barcelona