Het Twiske: A Bike Tour Through A Hidden Amsterdam Paradise
An existential quandary: when it comes to cycling, is good infrastructure the same thing as a good ride?
It's hard to say in a city like Amsterdam, which is often referred to as the most bike-friendly city on the planet. On the surface that sounds amazing, however in practice, as anyone who has pedaled a rental bike here can attest, all those well maintained bike lanes can get jammed up in a hurry.
Ubiquitous cycling has its drawbacks.
Enter Het Twiske: yet another example of how some of the best cycling to be found in the world's best cycling city actually exists, well, outside of the city.
Het Twiske is a nature reserve and recreation area located about 8 km north of Amsterdam. Amid its 650 hectares (1,600 acres) you'll find plenty of one thing: water. Whether it's a wetland lake, a canal, or just a hidden swimming hole, one third of the park's entire area is liquid making it a favorite for swimmers and boaters of all dispositions come summer.
There are even a few small stretches of sandy beach along the lakefront, just in case you feel like working on your Northern European tan.
From our unbiased perspective, however, the real gem of the park has more to do with what's crisscrossing over and between those picturesque bodies of water.
Het Twiske has a vast network of smooth, cycle-friendly paths running throughout its interior; this on top of the 15 km bike route that encircles it. On sunny weekdays, the reserve literally becomes a playground for cyclists filled with empty trails and beautiful, natural vistas as far as the eye can see. The fact that it's both wide open and completely flat means it's nearly impossible to get lost as well, with the unmistakable Twiske Windmill (Twiskemolen) marking the entrance.
At this point you may be wondering: "What's the catch?"
Well, there is none. The reason for Het Twiske's relative obscurity may have something to do with the fact that, like most destinations just north of Amsterdam Centraal, you have to board the Buiksloterweg ferry with your bike in order to get there. The process is about as complicated as sneezing, however, as it departs from the dock just behind Amsterdam Centraal, is completely free, and leaves every 5-10 minutes.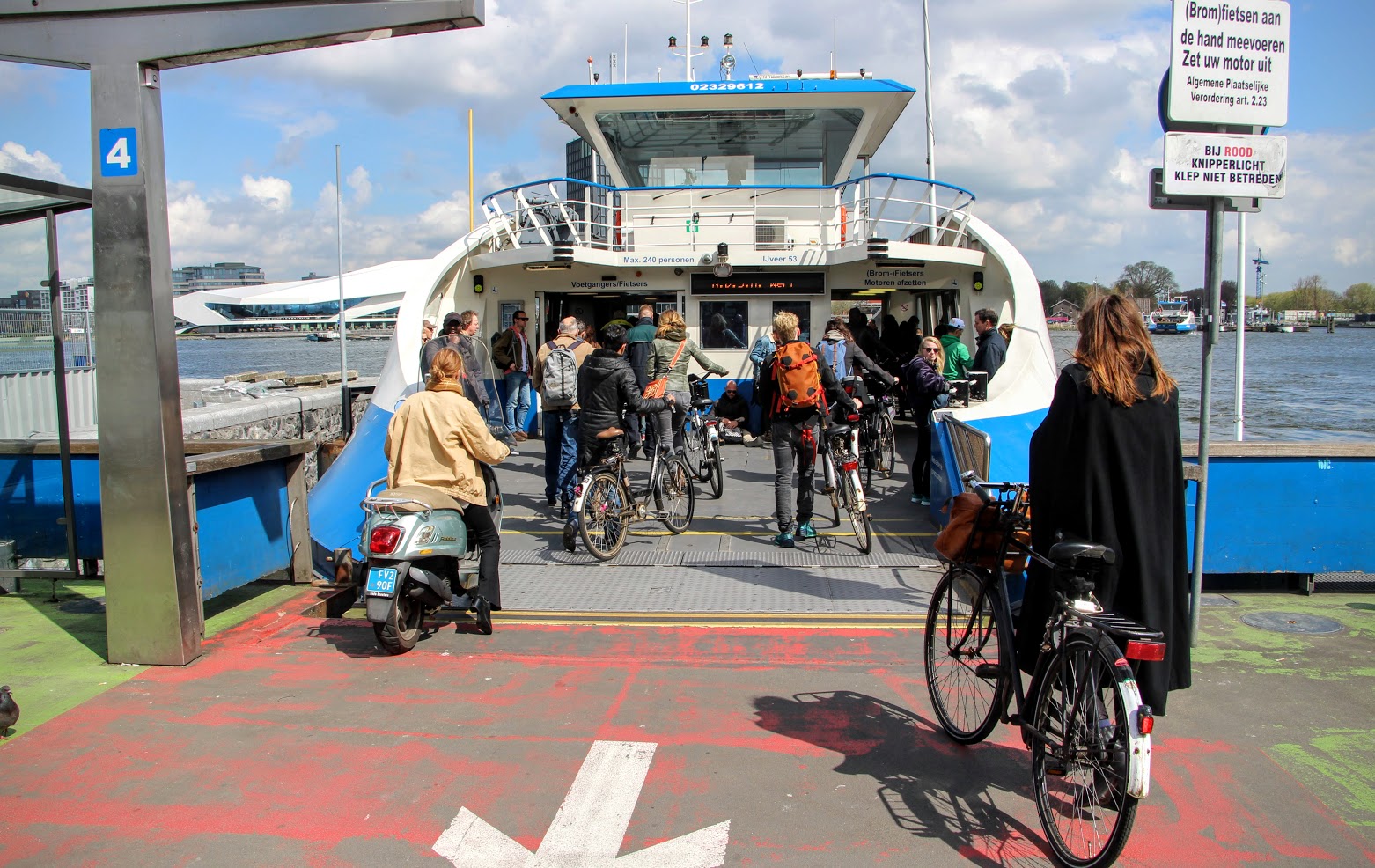 In other words, don't look a Dutch gift horse in the mouth. If you've been looking for a way to swap the crowded bike lanes of the city for some nearby greener pastures, consider it found.