Lighthouse Park Loop: A Bike Ride On Manhattan's Roosevelt Island
Unless you live here, there's a good chance you've never heard of Manhattan's Roosevelt Island.
At 147 acres (60 hectares), this narrow landmass caught in the middle of the East River has developed into a sort of private urban village, complete with its own school, community newspaper, and a population of some 12,000 New Yorkers quietly living out their lives beneath the cantilevered chaos of the Queensboro Bridge.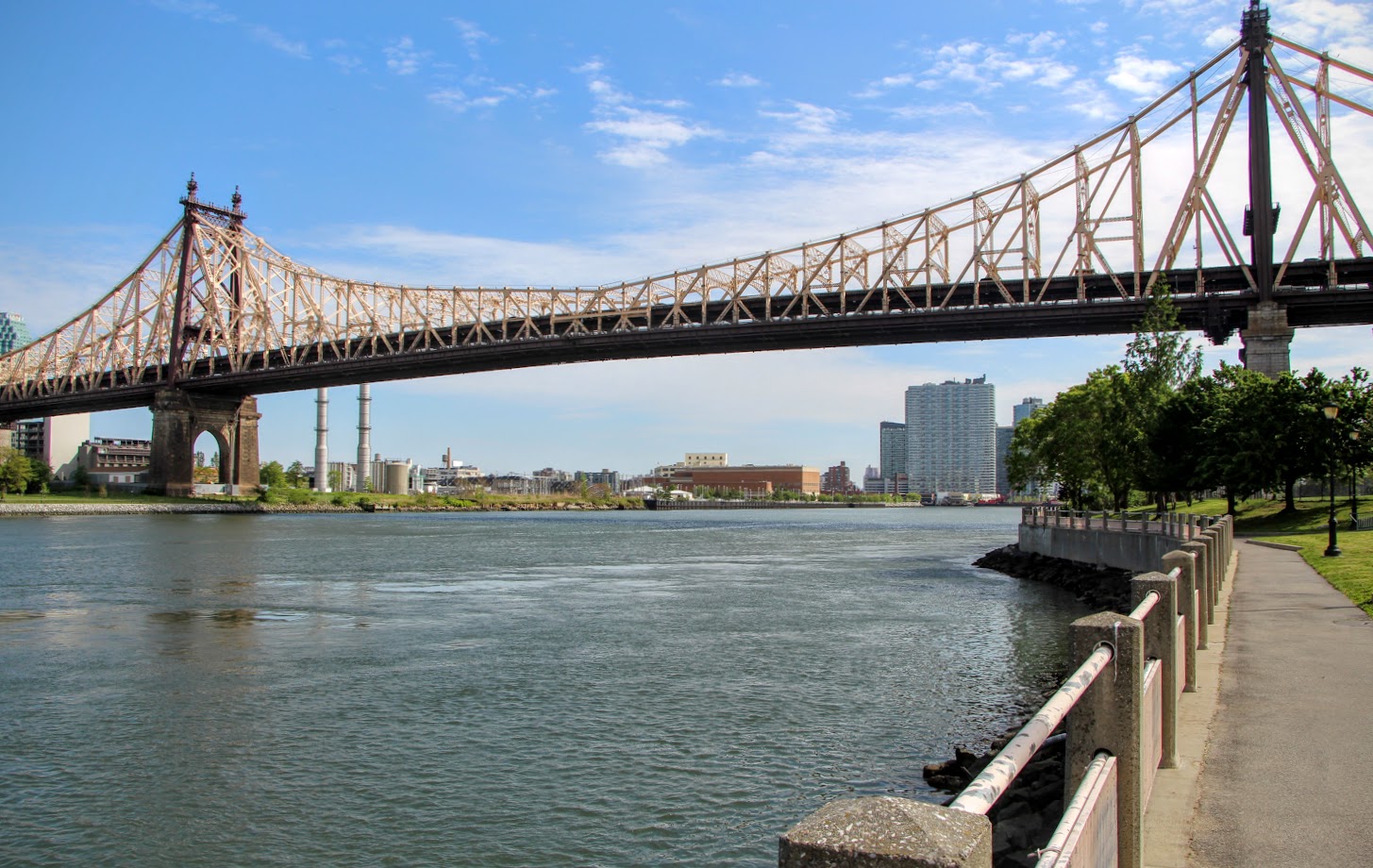 It's so insulated, in fact, that residents have but two options for getting to the borough in which they technically reside: a subway station and an elevated tram. Both methods are graciously bike friendly, however they make for a slightly inconvenient morning commute. The sole bridge connecting the island to the "mainland" heads east into Queens.
But more on that in a minute.
If you've got a nagging suspicion that all of this relative isolation makes for some unique biking opportunities, you're right.
Or as Miracle Max would put it, "mostly right."
Let's start with the good. From minimal car traffic to a ubiquitous 10-15 mph speed limit, cycling conditions on Roosevelt Island are arguably some of the best you'll find in New York's smallest borough.
What's more, there's a bike-friendly pedestrian path that stretches for just over 4 miles around the island's perimeter, compete with all the sweet, sweet city vistas your Instagram-loving heart could desire. Included along the way are stops at Southpoint Park, with the historic ruins of the Smallpox Memorial Hospital at its center, and the aptly named Lighthouse Park on the northern limits of the island.
---
Find the Perfect Ride for Cycling around Lighthouse Park on Roosevelt Island:
---
Before you go thinking it's all great sights and smooth trails, however, we should point out that there are a few problem areas when it comes to Roosevelt riding. Chief among these is the notoriously slippery Roosevelt Island Bridge itself. Though there's been growing clamor among residents to secure the metal grated cycling lanes with non-slip panels, for the time being riders will simply have to pedal carefully – particularly during periods of inclement weather.
The peripheral loop could also use some TLC as far as bikes are concerned, as there are a few sections in which the path is barely more than a sidewalk's width across.
All in all, however, things appear to be on the up and up. Over the years, the Roosevelt Island Operating Corporation (RIOC) has taken broad steps to improve the island's cycling infrastructure, and Bike New York has even assigned it a designated staffer focused exclusively on increasing cycling safety and awareness.
Could more be done to smooth out the ride? Absolutely, and we here at Spinlister are keeping our fingers crossed that progress continues to move in the right direction.
In the meantime, don't let a little white-knuckle bridge riding stop you from exploring one of New York City's more underutilized, and surprisingly beautiful, cycling destinations.