New York Hook: A Brooklyn Bike Tour From Fort Greene To Red Hook
Northwest Brooklyn is a dynamic place.
As early as the 1990s, the entirety of its waterfront still wore the vestiges of a near-derelict shipping industry, and storied neighborhoods from Carroll Gardens to the Brownstone-studded Brooklyn Heights maintained a rare, residential insulation from nearby Manhattan.
These days, however, a transformation is in full effect, evidenced as much by the Red Hook's proliferation of microbreweries as by the booming popularity of the Brooklyn Bridge Park. Which isn't to say it's completely lost its character. In fact, this particular collection of communities has caught the interest of many thanks to its racial and ethnic integration; one of the few places in New York where an influx of upper and middle-class residents hasn't (yet) resulted in a mass displacement of minorities.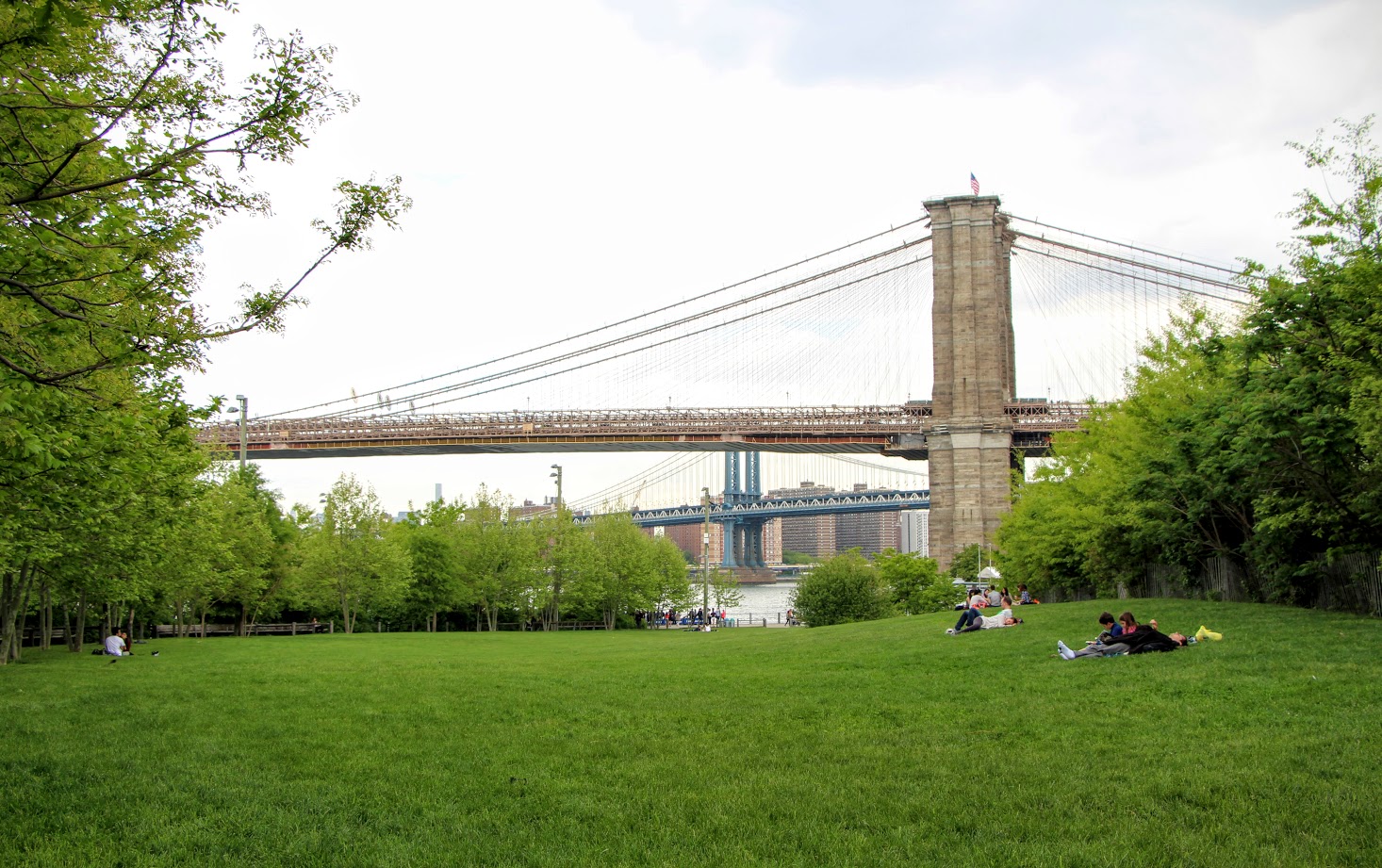 Which brings us to the theme behind Spinlister's New York Hook tour. If you're looking to experience all the "cool" of 21st century Brooklyn without the sense of lost authenticity that's become almost palpable in places like Williamsburg, this 5-mile ride should be right up your alley.  Dotted by parks, you'll be pedaling through three of northwest Brooklyn's most varied neighborhoods, past everything from jaw-dropping skyscrapers to ramshackle brick factories. Think of it as a crash course in 50 years of New York history, with some quality waterfront views thrown in for good measure.
We've added a map and some helpful info below to get you started. Now all that's left to do is grab your rental bike and get started!
FORT GREENE
For a cultural atmosphere that's unabashedly Brooklyn, Fort Greene is the place to be. Vibrant, artistic, and seeped in diversity, it's young enough to be hip but old enough to stay true to its roots. Just catch a performance at the Brooklyn Academy of Music or take a Saturday stroll through the Fort Greene Flea Market to see what we mean.
Our ride starts you out at the neighborhood's eponymous park, with a history that dates back to the American Revolutionary War. You can't cycle inside of it, but it's certainly worth taking a few minutes to stroll around the grounds before getting started.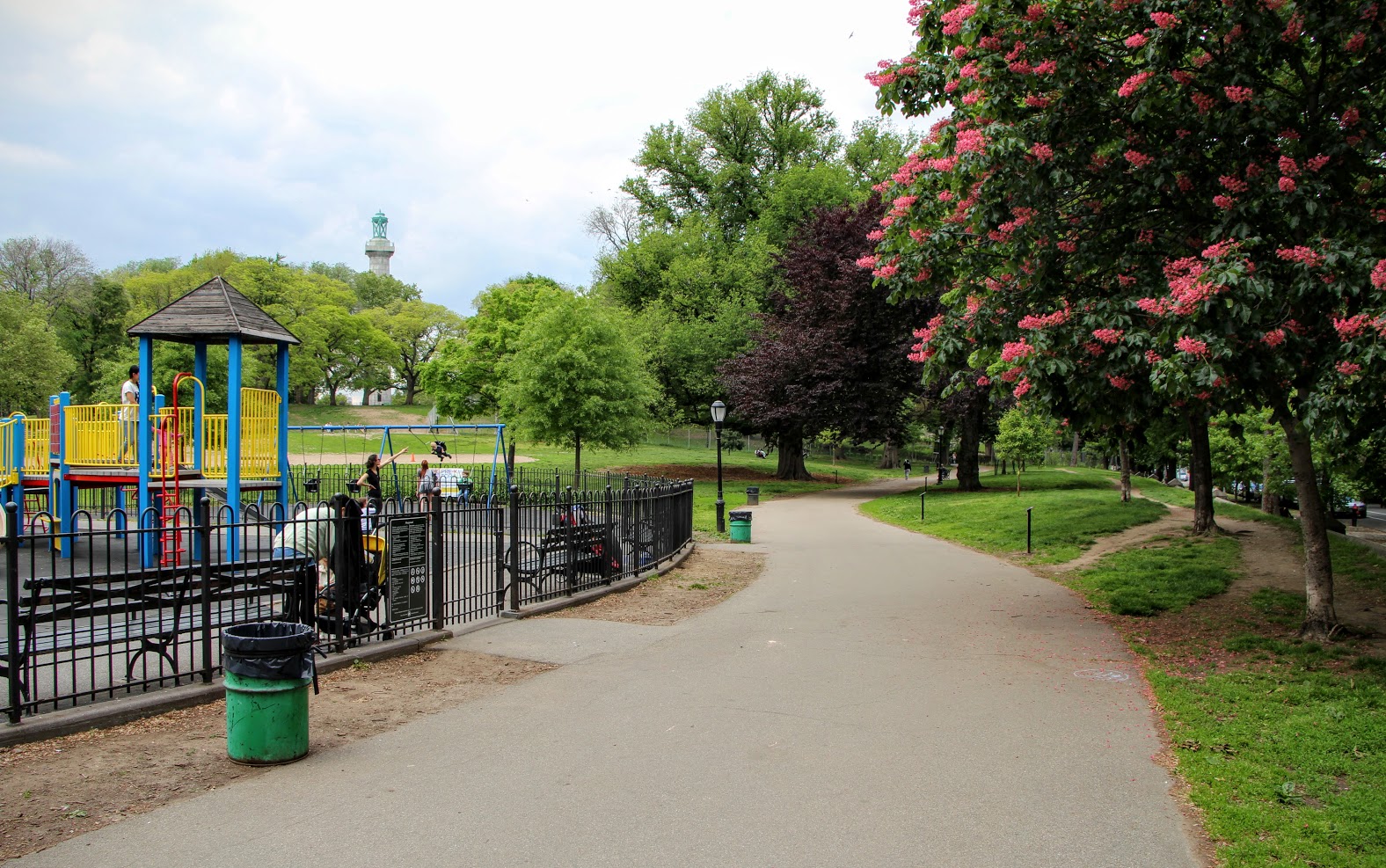 BROOKLYN HEIGHTS
You might not believe that one of New York's most expensive neighborhoods exists miles away from SoHo and Tribeca. Well, not until you see the views, anyway.
Butted against the the East River, Brooklyn Heights has long been one of the borough's most sought after places to live, as much for its historic Brownstone houses as for its unparalleled views of Lower Manhattan.
But don't take our word for it. Take a spin down Clinton Street, looping around Cadman Plaza Park and on to the now-renowned Brooklyn Bridge Park promenade. Unless you have an iron resolve, dismounting to appreciate this incredible scenery is going to be nearly impossible.
RED HOOK
Waterfront Brooklyn doesn't get much more real than the gritty, working-class neighborhood of Red Hook. While its industrial feel may rub some the wrong way, there's something refreshing about this unpretentious corner of the Big Apple, with its aging homes and abandoned factories, many of which are being repurposed by local artisans in need of affordable workspace.
Interestingly, Red Hook also maintains a bit of cycling pedigree thanks to its annual Brooklyn Red Hook Criterium. The race has become international since its inaugural debut in 2008, currently held in London, Milan, and Barcelona.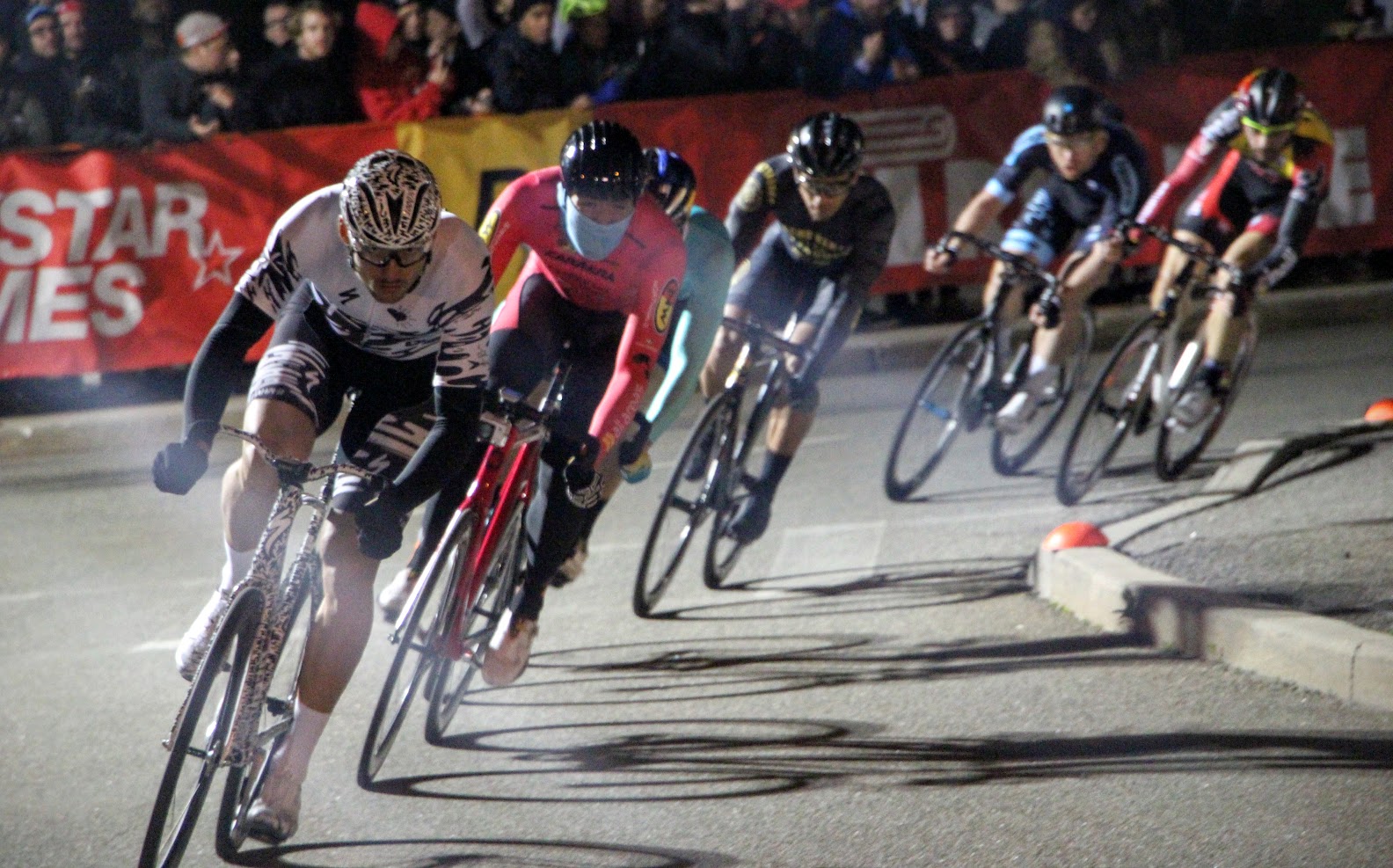 If you're feeling a little thirsty after the ride, there are a handful of great local breweries throughout the area as well. After all, there's just something about kicking back along the Erie Basin docs with a cold IPA that screams "this is how you wrap up a bike tour in Brooklyn."