Ouder Amstel: A Bike Tour Into The North Holland Countryside
Being a cyclist in Amsterdam is a little like riding a thoroughbred up a mountainside: sure the views are great, but eventually you're going to want some wide open space in which to open up the throttle.
Hey, nobody puts Cinelli in a corner.
To help mitigate that feeling of claustrophobia, consider a ride out to the diminutive town of Ouderkerk aan de Amstel just south of the city. If flat Dutch landscapes and long stretches of empty, riverside bike lanes tickle your fancy, this 30 km tour of the Ouder Amstel municipality will suit you just fine.
From the famed Rijksmuseum in south Amsterdam, the road to Ouderkerk a/d Amstel only runs for about 10 km following the banks of the Amstel River. Immediately after crossing the s110 bridge, however, the countryside makes its presence felt in no uncertain terms as urban staples like cars and mopeds gradually give way to rural staples like windmills and sheep.
And that's just the opening act.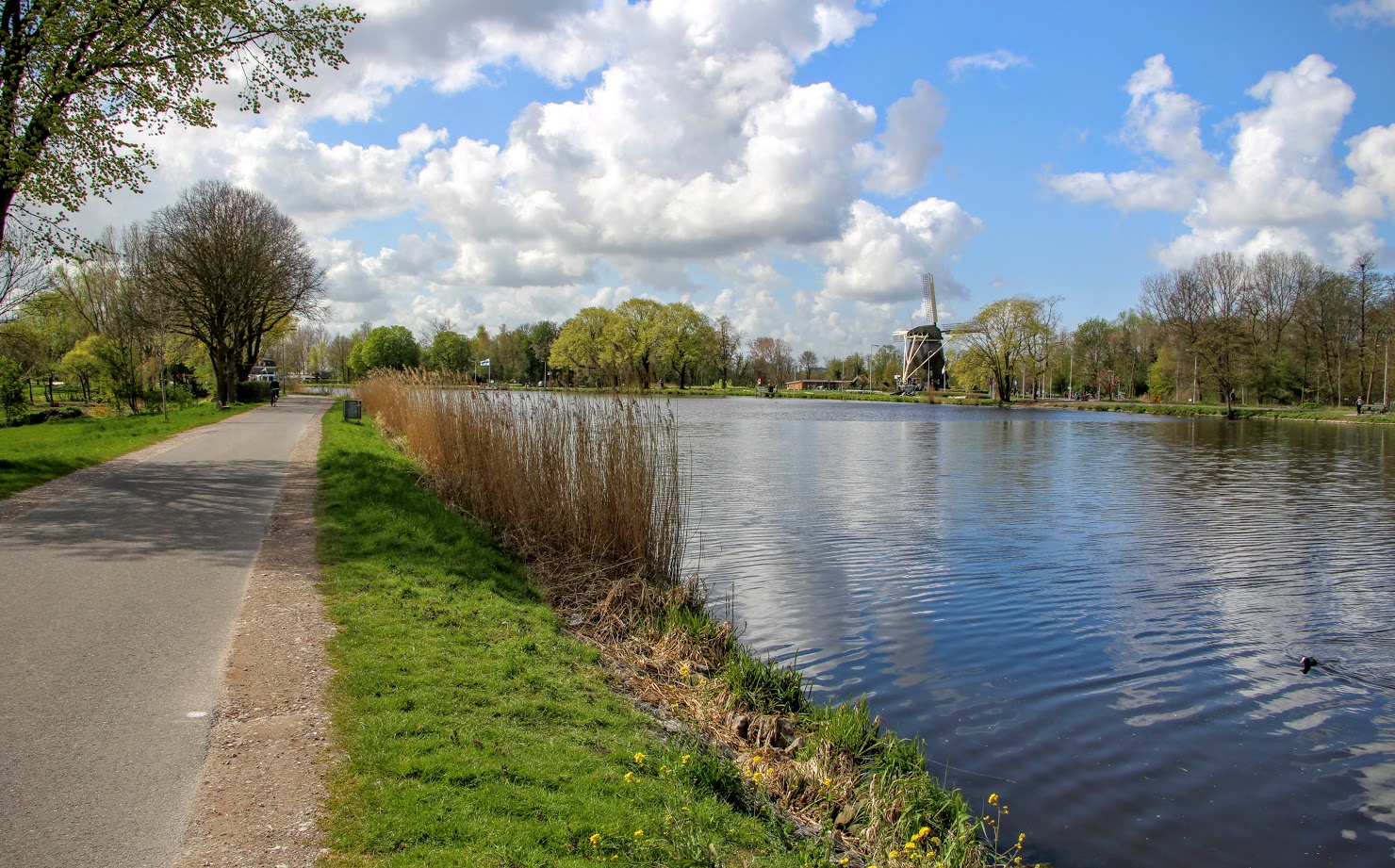 Arrival in town marks the start of an 18 km loop that circles a distinct area of undeveloped land known as Ronde Hoep. Imagine 1,200 hectares (3,000 acres) of grassland, ditches, wild birds and dairy cows and you're starting to get the idea. Along the way you'll also pass a series of small villages, farms, and country homes that might just make you rethink that retirement home in South Florida.
But we're getting ahead of ourselves.
Overall the ride is fast, smooth, and thoroughly enjoyable. Like most of the biking in and around Amsterdam, hills are nonexistent, however if you're looking to add some historic intrigue to your afternoon you could always make a pit stop at the Beth Haim cemetery. Located in the heart of Ouderkerk a/d Amstel, it's the oldest Jewish burial ground in the Netherlands with graves dating back to the early 17th century. Oy.
So if and when you feel those first inklings of confinement start to set in during your cycling holiday in the Netherlands, give yourself a day to come pedal this gem of North Holland. It's just what Patrick Swayze would have wanted.