Discovering the Hidden Gems of Barcelona
With annual tourism numbers creeping ever closer to the 10 million mark, residents of Spain's second city have begun showing signs of understandable frustration. It's not the influx of money that irks them, of course, but rather slow transition of their home into a kind of urban backpacker's Disneyland, with more and more visitors subscribing to the formulaic routine of sun, sand, Gaudí, Ramblas, repeat.
To combat this phenomenon, it's important that out-of-towners get a sense of the countless sights and sounds that exist outside the narrow, crowded alleys of the Gothic Quarter. That's where Spinlister comes in. We've taken to the streets of Barcelona by bike to introduce you to some of our favorite off-the-tourist-path destinations. After all, how better to get out and discover these peaceful hidden gems than utilizing the city's excellent cycling infrastructure?
Take a look at 5 of our favorites below, and be sure to check out our detailed bike map when it's time to hit the road for yourself.
CEMENTIRI DE POBLENOU
One of Barcelona's most notably beautiful burial grounds, the two sections of the current Cementiri de Poblenou date back to the mid and late 19th century (the original being destroyed by Napoleon's forces in 1813). If you're looking to blend a bit of contemplative curiosity with a setting of serene artistic tranquility, consider this your jackpot. The first things you'll see upon stepping inside the Antonio Ginesi-designed gates are perpendicular rows of 7 m-tall stacked sepulchers, often adorned with colorful flowers. Continue towards the back of the cemetery and the mausoleums become a bit more aristocratic, adorned with incredible sculptures including Jaume Barba's stunning "Kiss of Death." It's a fantastic escape for those with a taste for the beauty of mortality.

PARC DE CERVANTES
Within the 9 hectares that make up Barcelona's Parc de Cervantes you'll find more than 230 variety of roses and rose bushes, climbing their way up the park's lush and gently sloping landscape. So many, in fact, that this slice of colorful green space has been playing host to an international rose exhibition every year since the turn of the 21st century. Not into flowers? No worries. Due to its location in Pedralbes on the far western end of Av. Diagonal, the collection of winding pathways and scenic views that make up Parc de Cervantes gets left off plenty of visitors' "must see" lists, meaning you'll likely be sharing the experience with nothing more than a handful of locals. Consider packing a few snacks and taking an afternoon to come appreciate one of Barcelona's underappreciated gems.

JARDINS DE LA TAMARITA
Once the private mansion and grounds of industrial businessman Alfredo Mata, today's Jardins de la Tamarita are a hidden treasure of tranquility in Barcelona's northwestern Sant Gervasi neighborhood. Take a stroll around the 2-acre garden and you'll be treated to all sorts of peaceful nooks including shaded benches, secluded fountains, a wide variety of exotic plants and ivy-covered arches designed by the well-respected landscape architect Nicolau M. Rubió i Tudurí. Granted it may not be the place that warrants much more than a half hour of your time, however if you're looking to get away from the crowds to experience an oasis of Barcelona beauty this is one you'll have almost entirely to yourself.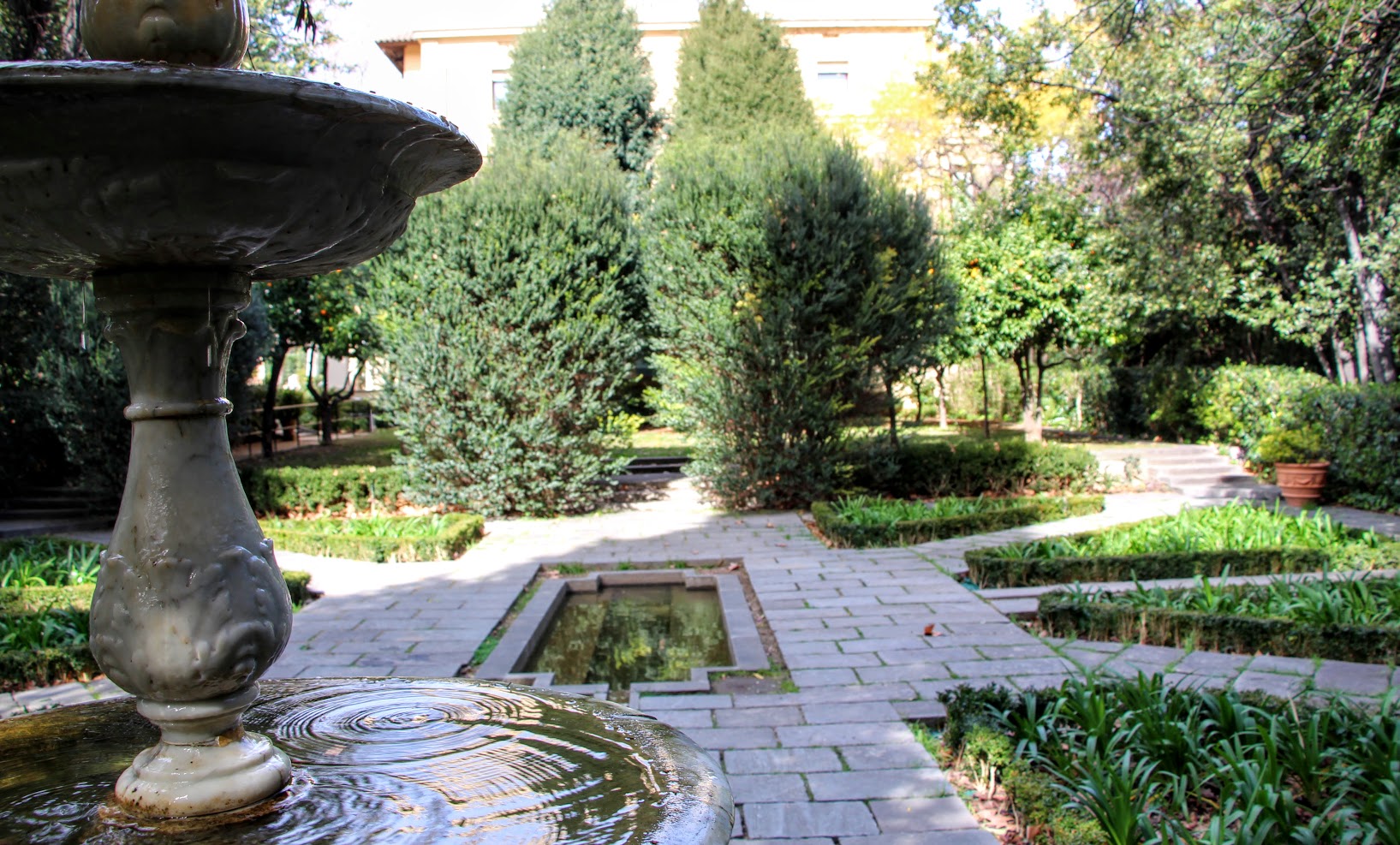 MONESTIR DE PEDRALBES
Like much of the Gothic Quarter, the monastery of Pedralbes dates back to the early 14th century. That's about the only thing it shares with its tourist-crammed neighbor to the east, however, as this church and 3-tiered cloister is the epitome of beautiful old architecture and tranquil surroundings in western Barcelona. Though the buildings themselves are worthy of the ride out, complete with notable frescoes inside the Chapel of St. Michael and the sepulchre of Queen Elisenda, it's the interior garden that steals the show. Accentuated with lush palm and orange trees and bordered by the quintessential columned archways of the nunnery, this courtyard paradise is a world away from the crowded summertime beaches just a few kilometers farther east. Have your camera ready and enjoy the solitude.

PALO ALTO
Tucked away in Barcelona's eastern Sant Marti neighborhood sits one of the city's best kept secrets: a once-derelict leather factory that's been converted into a lush garden retreat for Barcelona's budding creative minds. The smokestack and exterior factory walls are still part of the setting (an intentional decision by animator Javier Mariscal who originally founded Palo Alto), however these days you'll find them surrounded by vines, palms, orange trees, and a collection of over 20 collaborative art and design studios. Even if you're not employed here, there's a public cantina available for anyone who'd simply like to grab a drink and soak up all that green, innovative atmosphere. Who would have thought that old world industry could blend so harmoniously with modern artistry?