Prelude to the Pittsburgh Dirty Dozen: Biking E Sycamore St to Mt. Washington
The Dirty Dozen.
No, we're not talking about Robert Aldrich's 1967 American war classic. We're talking about the Chew and Gottlieb version – Pittsburgh's signature cycling challenge that dates back to 1983. It's composed of 13 of the city's most brutal ascents, including the famed Canton Avenue which, at a brief 37% grade, is purported to be the steepest public street in the United States.
Surprised? Don't be. While cities like Boulder and San Francisco often hog the spotlight with their calf-ripping climbs, Pittsburgh sits quietly nestled among the Allegheny Mountains of Appalachia. Hence its noteworthy reputation among cyclists in the know.
If you're intrigued by the possibility of participating in the Steel City's quintessential road race, there may be no better place to test your mettle than East Sycamore Street.
This 1-km incline up Mt. Washington is by far the most well-known of the Dirty Dozen, thanks to the former Thrift Drug Classic that gave a young Lance Armstrong three of his early-career victories. It's also arguably the easiest – but you'd be wise not to let that small detail fool you. With an average grade of 15% and some ramps reaching over 20%, this is 0.6 miles of exhaustion incarnate.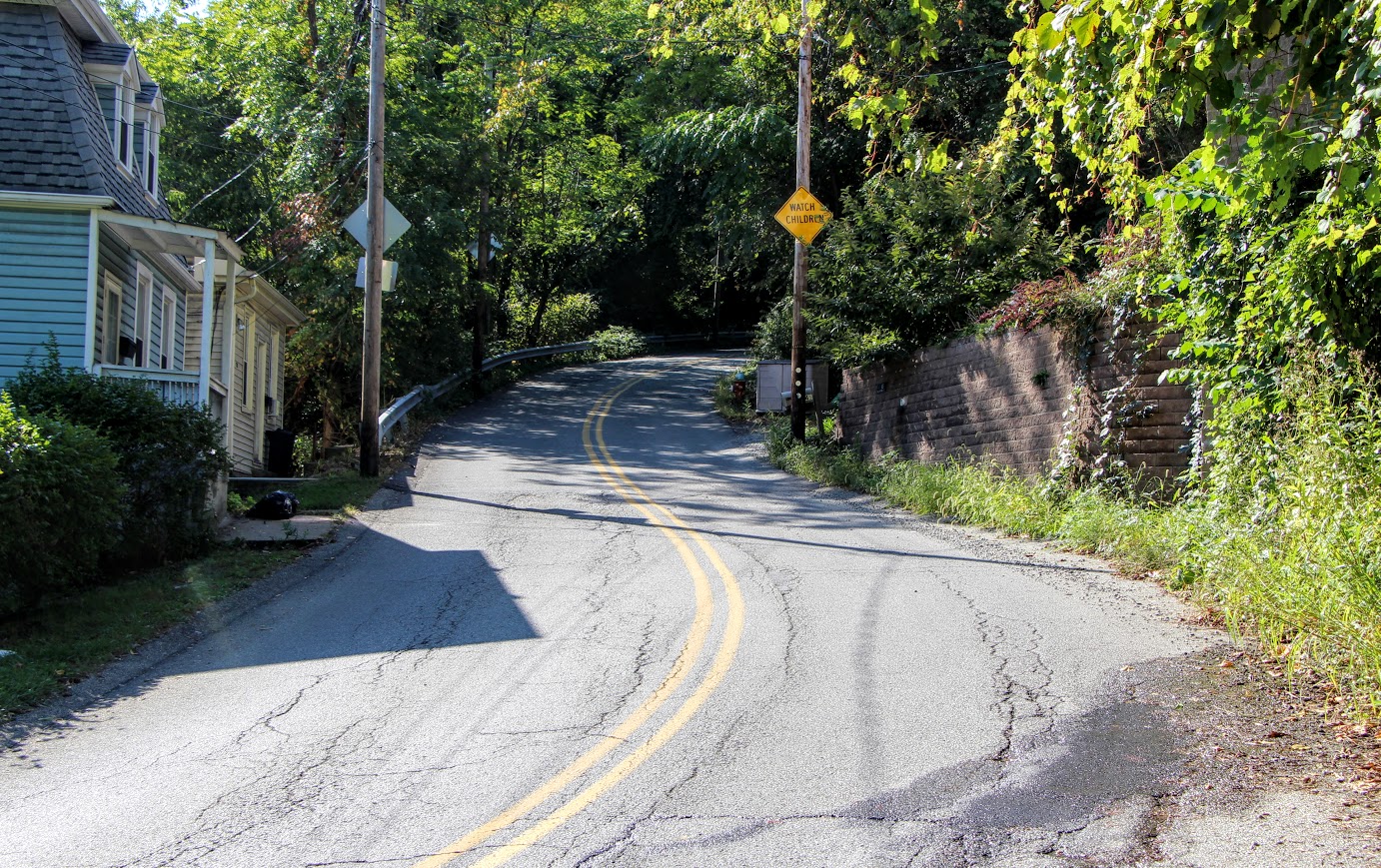 The road is most easily accessed via the bike-friendly Smithfield Street Bridge. Once you cross over East Carson, there's a small jaunt along Arlington Ave before ducking onto East Sycamore.
Perhaps the first thing you'll notice here is the unfortunate lack of shoulder space. Pittsburgh's notoriously narrow roads can take a little getting used to, but believe it or not they actually help to keep drivers moving at a statistically safer clip. You may also experience one or two cars slowing down just to stare in bewilderment at the questionably-dressed masochist biking by.
With the exception of a few twists and one switchback, it's pretty much a straight shot uphill from the start. Amid the grunts and grimaces you'll notice the scenery transition from wooded seclusion into the residential summit of Mt. Washington. Once you arrive at the top, you can always stop for a well-earned breather (and some refreshment) along Shiloh Street, however if there's still a little gas left in the tank we'd recommend taking advantage of a more rewarding pit stop.
Just a few blocks to the east you'll find Grandview Park, boasting what may be the single best skyline view in the city. It's an ideal way to cap off your introduction to the Pittsburgh Dirty Dozen, and it gives you plenty of time to reflect on the next big question: whether you want to ride your brakes back down, or load your bike onto the Monongahela Incline.