Queens Beach Ride: Biking The Jamaica Bay Wilderness to Rockaway Beach
Quick, let's play a game. I'll start by giving you a list of four nouns, and then we'll see if you can figure out which of them doesn't actually exist in New York City. Are you ready? Here we go.
A.) Sandy Beach
B.) Walmart
C.) National Wildlife Refuge
D.) 104th floor
Even if your knowledge of the Big Apple is a little rusty, you've probably been able to deduce from the city's geography, the height of its buildings, and the title of this article that the answer is most likely B.
And you're correct; the city that never sleeps is apparently the city that also never buys cheap plastic lawn furniture.
Perhaps in a future article we'll discuss the many reasons why this is a praiseworthy fact in and of itself. For the time being, however, we're more interested in sharing with you a remarkable part of New York that millions of annual visitors never take the time to fully appreciate: namely, its watery side.
When you think about it, there's a good reason why Jamaica Bay and Rockaway Beach aren't included on the vast majority of the city's tourist itineraries. Unless you're either in possession of a car or, better yet, renting a bike, the trip into Southern Queens is going to cost you in both time and money. That's just the simple reality when your destination lies some 20+ miles away from Lower Manhattan.
But nothing worth having ever comes easy, right?
Once you've committed yourself to the ride, you can be assured of one thing: the New York you're about to experience is a far cry from anything Sinatra ever sang about.
---
Find the Perfect Bike for your Queens Beach Ride:
---
JAMAICA BAY WILDLIFE REFUGE
Starting from the far southern tip of Bedford Ave, the ride east along Sheepshead Bay takes you from the last remnants of domestic Brooklyn onto the start of a beachside bike trail that looks more like the Carolinas than the Northeastern United States.
The juxtaposition is an odd one. On the plus side, you've got the scenic Jamaica Bay stretching out in aquamarine glory to the south; on the down side, you'll be pedaling for around 8 miles parallel to the impetuous swell of Belt Parkway traffic. Just don't expect the acoustics to pair up with the visuals.
It's also worth mentioning here that, although the trail east towards JFK is by and large in good condition, you'll be navigating a handful pretty narrow bridge sidewalks along the way. Pedal with caution.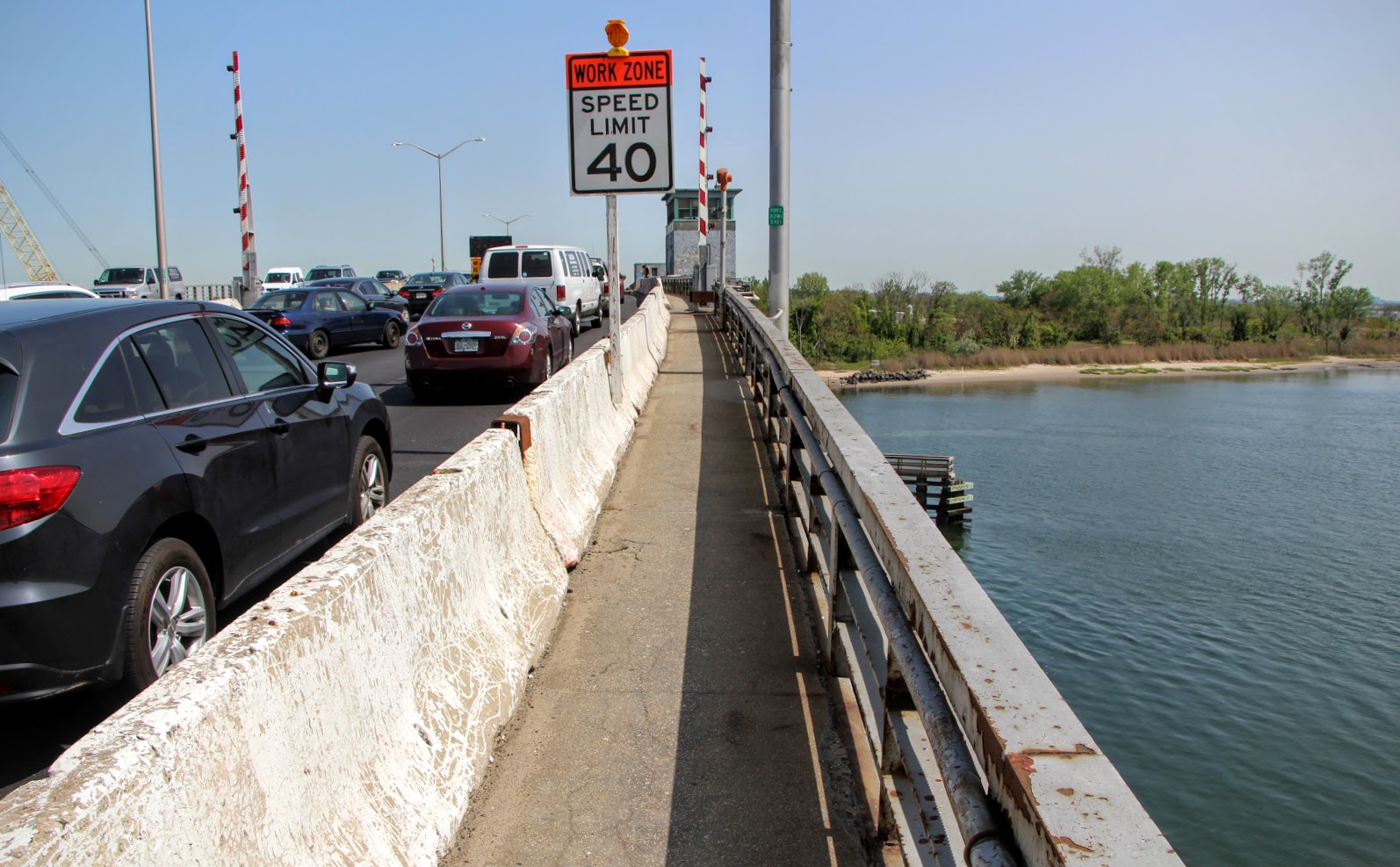 Things quiet down once you turn south into the neighborhood of Howard Beach, and from here it's a relatively tranquil 3 mile ride onto the oddly named island of Rulers Bar Hassock. This is the only inhabited island in Jamaica Bay, and it's where you'll find the Wildlife Refuge Visitor Center.
Avian enthusiasts beware: it's going to be hard to cycle past this national recreation area without stopping, as the park is one of the most important bird sanctuaries in the country. Even if 330 ornithological species don't get you giddy with excitement, you still may find yourself tempted to dismount and explore the wild, natural surroundings on foot.
ROCKAWAY BEACH
Continue due south until the Rockaway Peninsula meets the North Atlantic Ocean and you'll swear you've left New York entirely.
Welcome to Rockaway Beach: a two-mile stretch of sand and surf that's worlds away from the towering skyscrapers of Manhattan. With a newly renovated, cycle-friendly boardwalk at your disposal, you're free to cruise the coastline looking for a good place to work on that tan or keep things a little more up tempo along Shore Front Parkway.
Keep pedaling westward and you'll eventually end up at "The People's Beach:" a funkier, less upscale, and entirely more secluded stretch of coastline that falls within the borders of Jacob Riis Park. This is your last potential pit stop before the return journey across the Marine Parkway Bridge and back into Brooklyn, so why not make the most of it?
The lights and crowds and cacophony of New York will still be there when you get back.