Retail Is Dead: Austin's Cycleast And The Economics Of 5-Star Customer Service
"Retail is dead," Russell Pickavance tells me, without hesitation. "Literally." There's a brief pause as he strategically frames his thoughts within the context of the article in which they're destined to appear.
The two of us are seated behind the front desk at Cycleast in Austin, the dog sleeping next to a nearby tool chest a testament to this Monday morning's unhurried pace. Outside, the commanding Texas sun has just laid waste to a retreating garrison of late November clouds. As if on cue, the archaic but undeniably cool neighborhood of East Cesar Chavez creeps to life.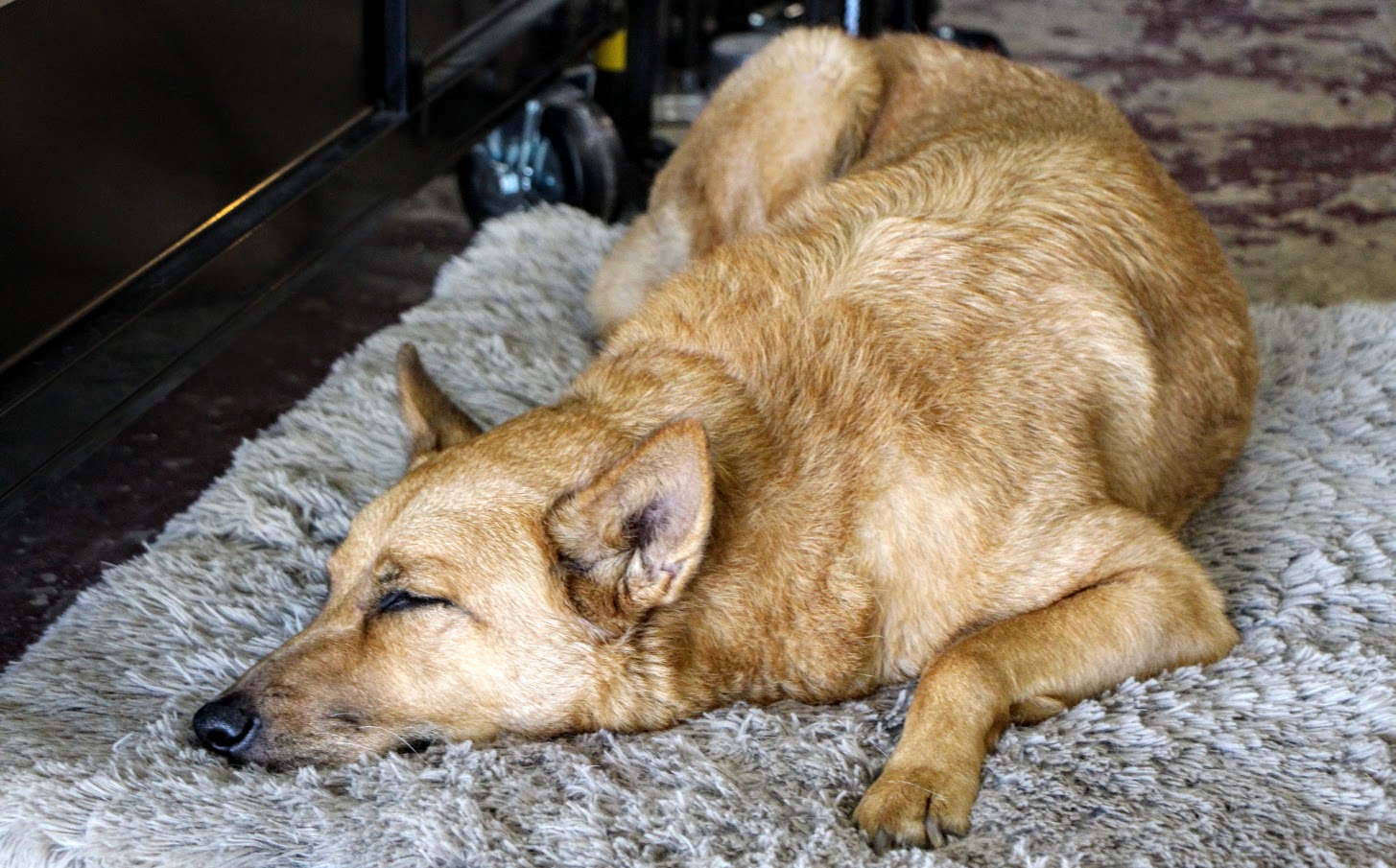 Russell continues: "A better way to put it would be, the internet has won the retail battle. So bike shops are forced to be what they really are anyway, which is a service shop."
Surprisingly, I don't detect any disdain in his voice; just the measured pragmatism of a man navigating the tumultuous seas of 21st century commerce in pursuit of that most American of achievements: turning his passion into his livelihood. It's an alchemy incompatible with blind optimism, and one that leaves few practitioners unscarred.
"Don't get me wrong, we still sell stuff. But we don't make full margin. We don't sell at full retail. Because the reality is, the world doesn't exist at full retail anymore. It doesn't. And the small businesses that can figure out a way to make a living not at full retail are the ones that are thriving."
For Russell and his team, that solution hinges on one word: love. And no, we're not talking about the kind of sappy adoration professed by two fawning adolescents, or a new age spirituality erupting in "kumbaya" around the campfire. Like the All City Mr Pink in the window or the coffee being brewed at Cycleast's in-house cafe (Flat Track), the love Russell describes is at once tangible and practical and authentic.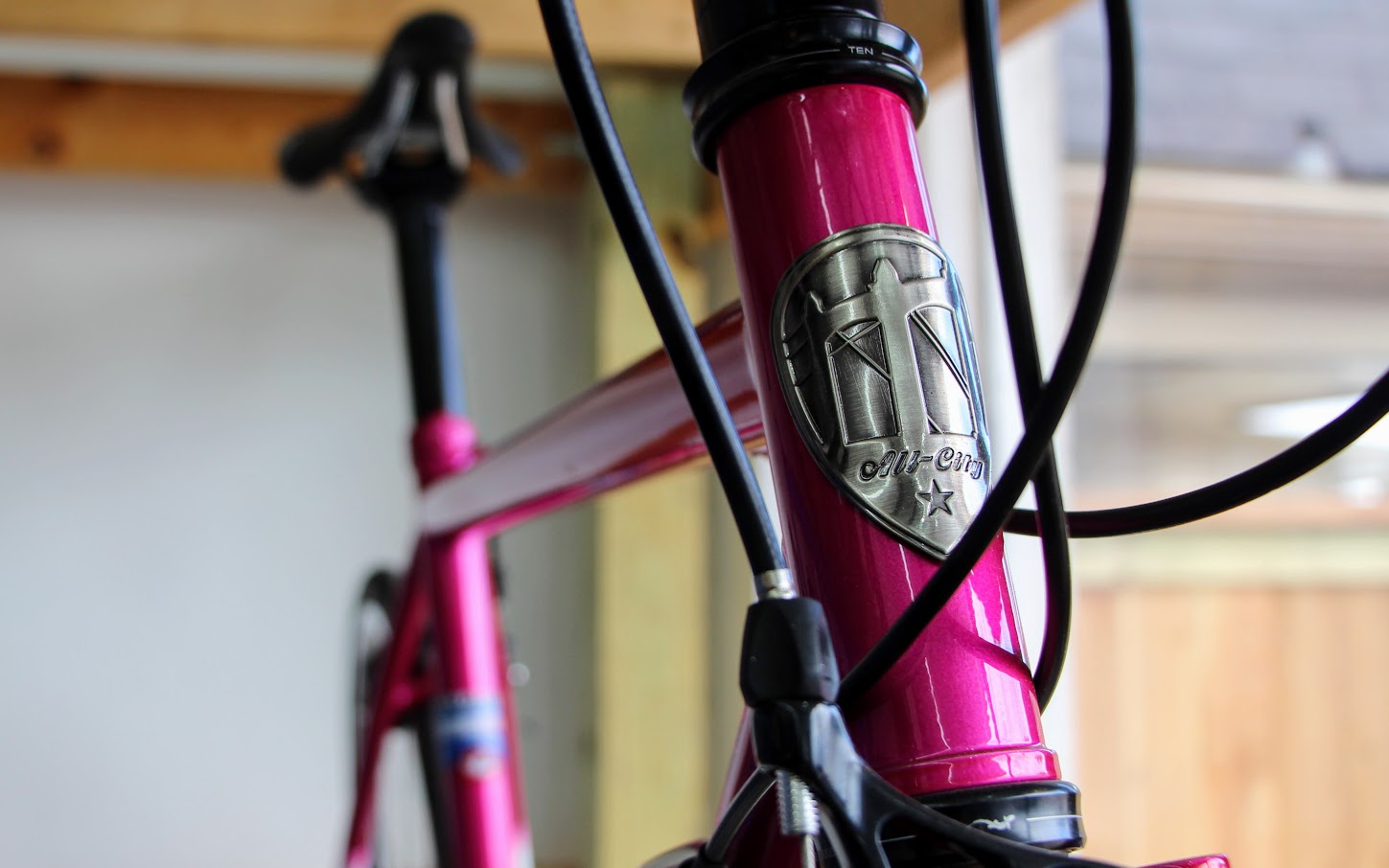 "Every single person that walks through that door is family," he tells me, with remarkable candor. "This is why we're winning and everybody else is losing. We love people. We especially love people who ride bikes. It's not just a mantra on the wall: you have to actually give a [hooey] about the people who walk into your store. It has to be the truth."
And in Russell's case, it is. If you're skeptical as to either the efficacy or the sincerity of Cycleast's anti-business model, simply check out the wealth of glowing reviews the shop has received on platforms like Yelp and Google. In a digital age where even MLK's "I Have A Dream" speech can garner more than 800 dislikes on Youtube, a perfect 4.9 – 5 stars from well over 100 customers is almost unheard of.
And as Russell will be the first to admit, it's not because he and his team are infallible. In fact, it's just the opposite.
"You've gotta do good work, too, but that's the easy part. Sure we make mistakes. We [foil] things up just like every other bike shop does. But when that happens, we go: 'hey man, sorry, we [foiled] it up. Lets fix it for you.' Then we solve the problem. We're very solution oriented. And because of this foundation of honor and respect, we never talk down to people."
Of course, the fact that Russell knows the industry like the back of his riding glove doesn't hurt, either. With nearly 22 years of small business management under his belt, the past 4 as founder and co-owner of Cycleast, the former Portlander turned Austinite has learned a thing or two about keeping costs down and staying abreast of positive industry trends.
Which might help to explain his involvement in Spinlister's Bike Shop Partnership Program. It's a platform Cycleast uses to rent out rides like the sweet Marin Muirwoods that faithfully guided me around Austin for the better part of a week, from the smooth contours of Walnut Creek to the chilly waters of McKinney Falls.
"We're not a rental business, but we do rent bikes," Russell tells me. "Especially during South By (Southwest), when the global market comes to town. It's an innovative service, and I keep things like that close." A rare, wry smile lights his expression. "Just in case."
The door opens, and in waddles a middle-aged cyclist on the heels of his Shimanos. Looking up from our now-finished conversation, Russell starts in with a comfortable, "Hey Tony. How's the wrist?" Casual. Unfeigned. He deftly directs this part-customer, part-old friend towards Blake, Cycleast's master mechanic dutifully waiting in the wings. Another 5-star interaction underway.
If this is what love looks like in the heart of the Texan cycling capital, I think to myself as I head towards the door, save me a spot around the campfire.