Skyline Blvd To Sauvie Island: A Wild, Wooded Bike Ride In NW Portland
Not many cities in the world can lay claim to their own private mountain range, but this is Stumptown. Things are supposed to be a little different.
Welcome to Forest Park in the Tualatin Mountains: a 5,172-acre nature reserve that makes up just about all of Northwest Portland. Home to Douglas-firs, flying squirrels, and more miles of quality hiking trails than you can shake a stick at, it's where you'll find a healthy smattering of the city's most active residents during weekends and off-work hours.
Unsurprisingly, it's also where you'll find one of Portland's most cherished bike roads: NW Skyline Blvd.
SKYLINE BLVD
To pedal this lofty thoroughfare, you'll first have to do some pretty serious climbing – we're talking 1,000 ft (305 m) of steady elevation gain over the course of 4 miles (if you're leaving from downtown). The most popular route takes cyclists on a gorgeous, tree-shrouded ascent through the park along Cornell and Thompson Roads before finally leveling out on Skyline.
Hey, at least you'll be sweating in the shade.
Once you arrive, point your bike north and enjoy 6 miles of picturesque riding dotted with magnificent westward views over the Oregon countryside. Just be aware that, while cycling signs are posted along the road, you'll want to use caution – it's a 2-lane boulevard with no shoulders, after all.
Skyline Blvd actually runs for a total of 19 miles from Sylvan Highlands way out into the North Plains, so should you be feeling particularly ambitious you can decide to see just how deep the rabbit hole goes.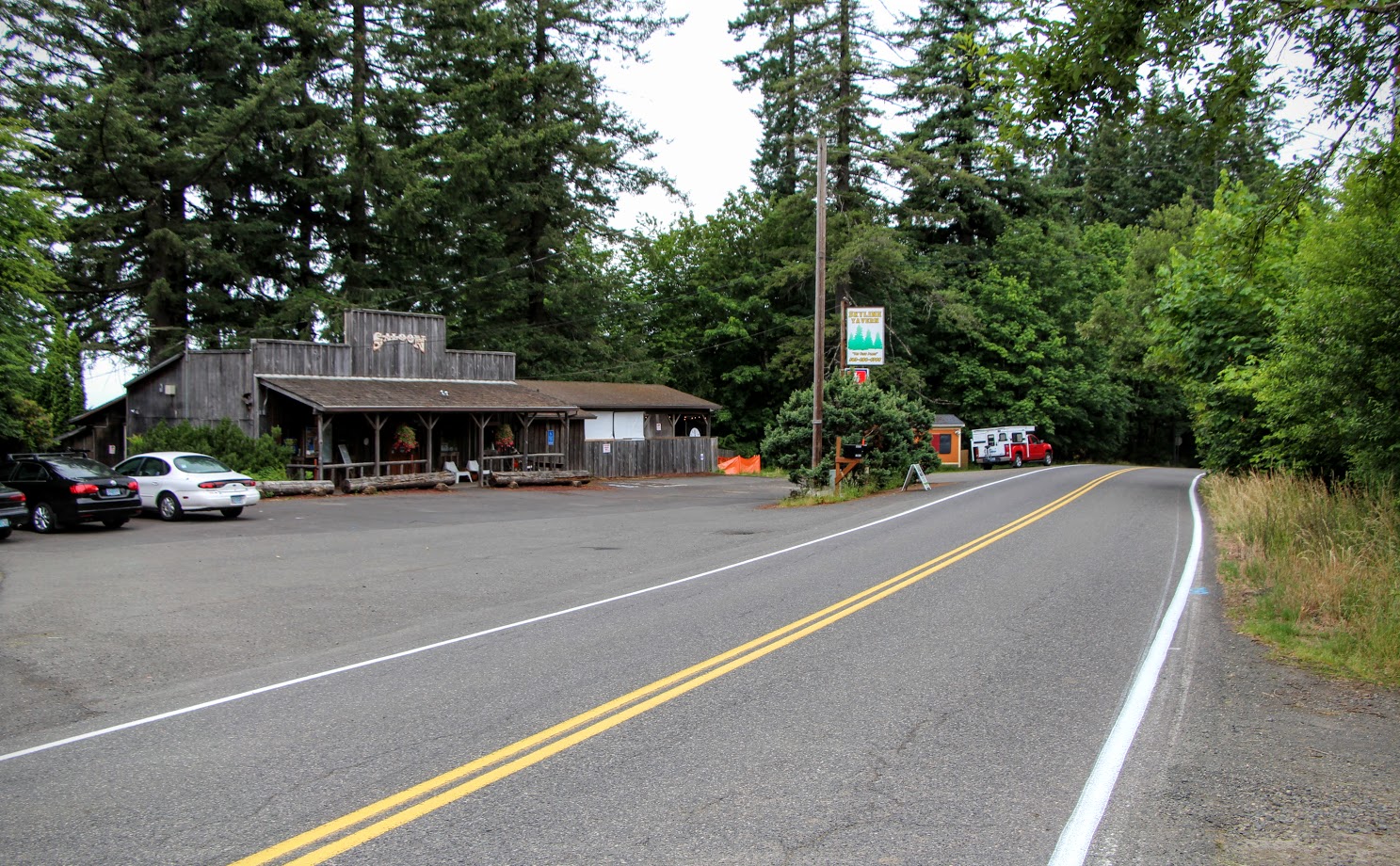 We at Spinlister, on the other hand, prefer to take this opportunity to drop in from above on another one of Portland's untamed cycling meccas: Sauvie Island.
SAUVIE ISLAND
Half farmland, half wildlife refuge, Sauvie Island is an isolated landmass caught between the Columbia and Willamette Rivers to the east, as well as the narrow, serpentine Multnomah Channel to the west. At a mind boggling 26,000-acres in area, it constitutes one of the largest river islands in the United States.
To get here, you'll need to traverse the bike-friendly Sauvie Island bridge on NW Saint Helens Rd: your gateway to the kind of pastoral scenery that will make you forget you've just biked in from the most populated city in Oregon.
If the miles of near traffic-free cycling aren't enough to tempt you, there are a wide variety of U-Pick farms to check out, along with the titillating possibility of a visit to Collins Beach – clothing optional.
The most straightforward way to explore Sauvie is via the 12-mile Gillihan, Reeder, and Sauvie Island Roads loop. Well, the southern half anyway. If you want to get farther north to the beaches, you'll have to continue on Reeder for a significant distance.
Whatever your choice, pick a sunny summer day to tackle this ride and rest assured that you'll be experiencing natural Portland cycling at its finest.