The Wiggle San Francisco: Biking Market Street To Golden Gate Park
San Francisco; it's as close to masochism as an urban cyclist can comfortably get before it's time to start seeking help.
With diabolical inclines that top out at a gradient of 31.5% (seriously), getting from one side of the city to another on a rental bike often takes an iron resolve and Herculean calves.
Unless, that is, you know a better way to get around.
Cue The Wiggle: San Francisco's beloved serpentine bike route connecting Market Street to Golden Gate Park.
Long before it was smoothly paved and dotted by colorful lycra skinsuits, this flat stretch of land was used by the Ohlone Native Americans to easily navigate between villages in the Bay Area. In the centuries the followed, it served inhabiting Europeans and Americans in a variety of roles, from an "Old Spanish" horseback trail to a carriage toll road – all with the same utility in mind: avoid the San Francisco hills at all costs.
Today's Wiggle continues that rallying cry of "work smarter, not harder," albeit with a slightly more unusual monicker. Beginning from Duboce Ave in the Mission District, the well marked path winds its way north and west for 1.1 miles through a series of six 90-degree turns. With an average gradient of 3 degrees, it's not exactly what one would call a SoulCycle-calibur workout. Still, it's hard to beat the convenience, and the neighborhood views aren't too shabby either.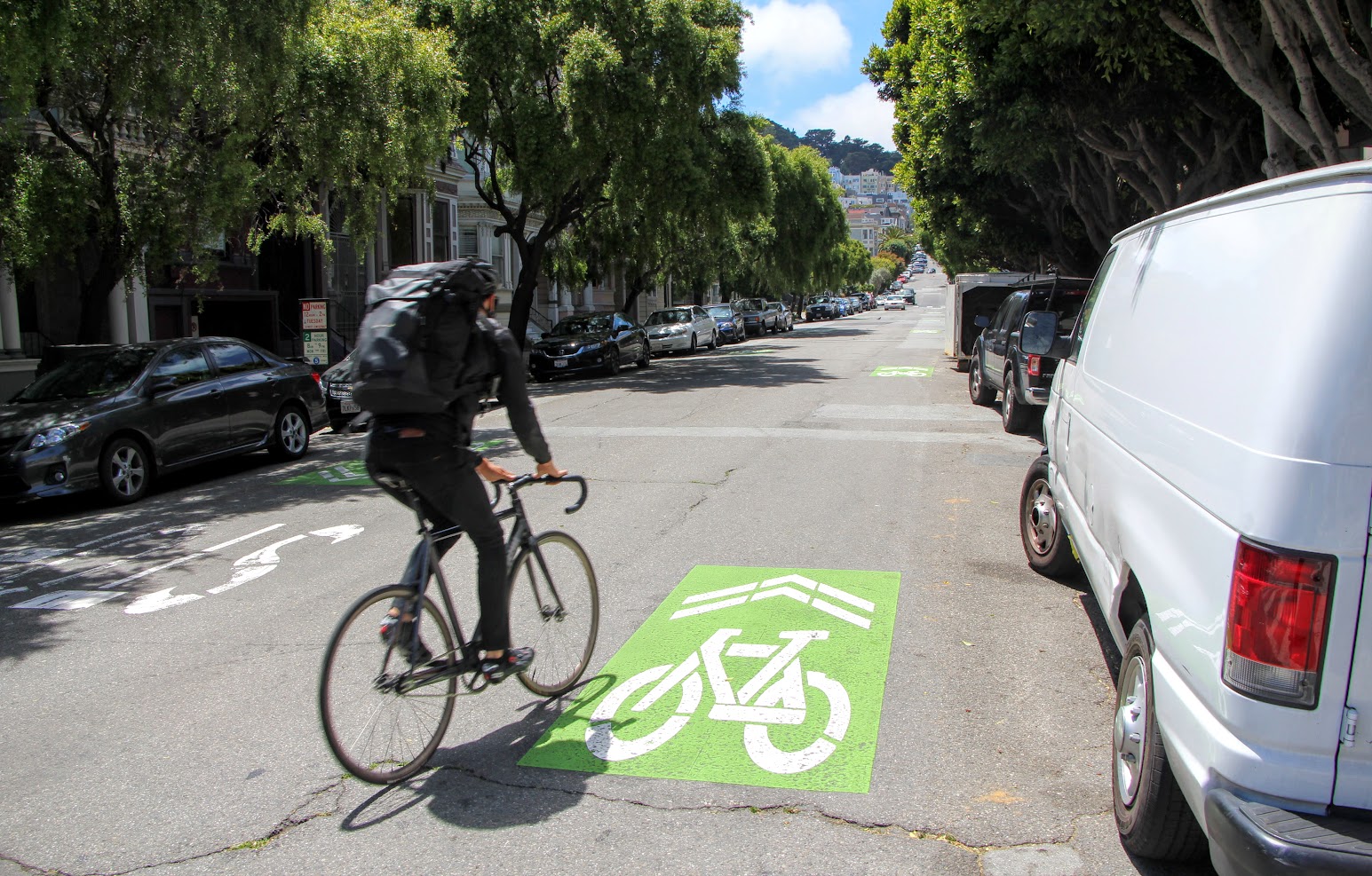 For cyclists interested in continuing the journey westward, the end of The Wiggle is just the beginning of a scenic ride to the Pacific Ocean. Once Fell Street merges with the Panhandle, you'll have the option of ducking away from traffic and onto a 0.7 mile stretch of smooth, tree-lined asphalt.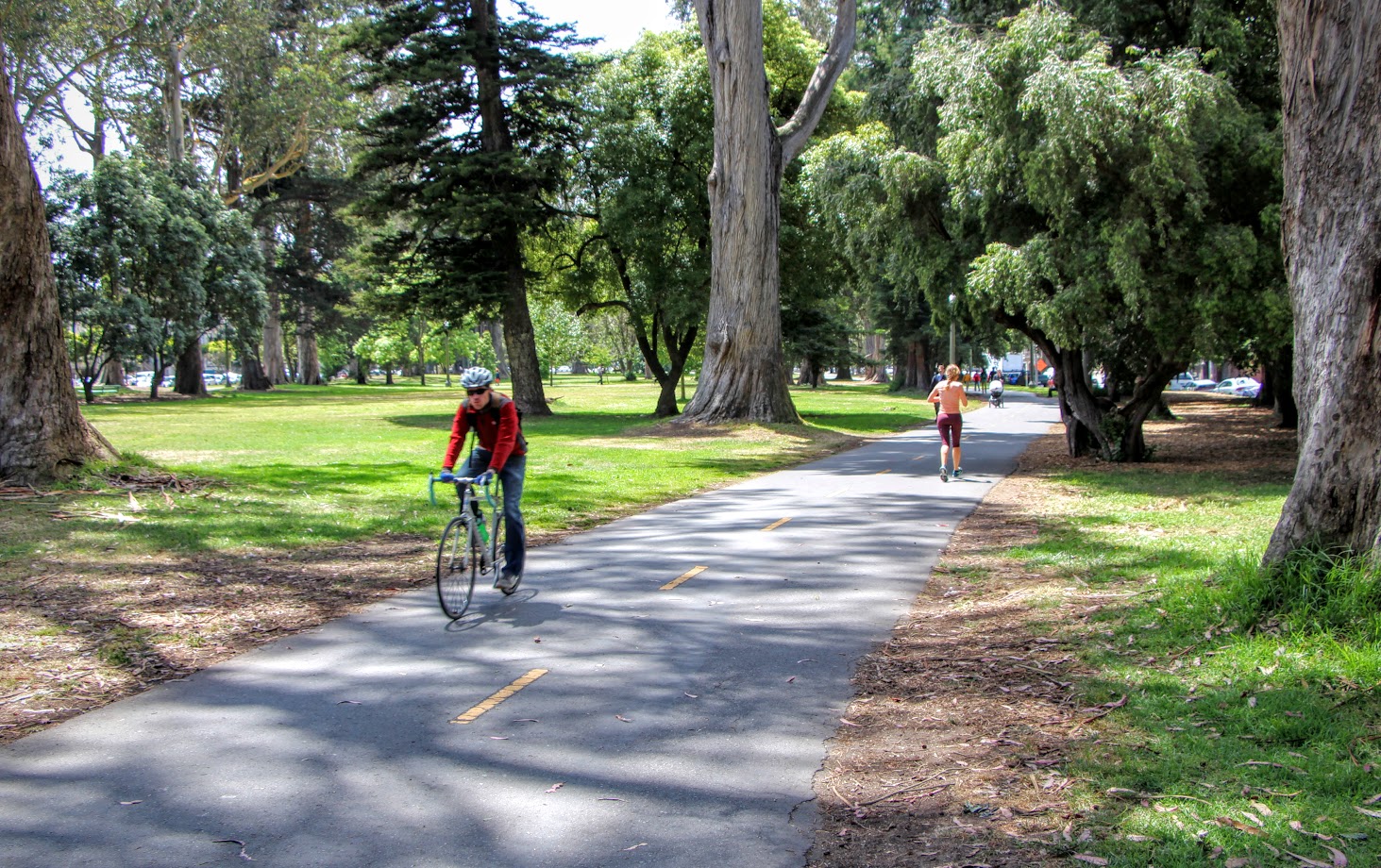 From here, it's just a straight shot to the unmistakable Golden Gate Park.
While you could conceivably choose to stay on JFK Drive and simply cruise through the 1.6 sq. mile green space, first timers may want to use this opportunity to explore one of San Francisco's most spectacular public parks. From gorgeous structures like the Conservatory of Flowers and the California Academy of Sciences to more inconspicuous gems like Metson Lake and the Murphy Windmill, if you've got an inclination to explore this is definitely the place to do it.
Whatever the motivation, once you reach the coast, take a minute to appreciate the fact that you've been able to pedal over 5 miles in SF without cursing its geography. That's no small feat.