Valencia Street San Francisco: Biking The Mission To Market Street
Take some time to bike around San Francisco and you'll quickly find that its trails are an apt reflection of the city's overall eclecticism.
Whether you prefer crushing the single track on Mount Sutro, burning your legs up Hawk Hill, taking in the coastal scenery along the Great Highway or shimmying your way down The Wiggle, rest assured your options will be as colorful as the crosswalks in Castro.
But what if you're not interested in monstrous inclines or crowded attractions? This is the 4th largest city in California, after all: can't a cyclist get a straightforward stretch of sweet urban asphalt to pedal, no strings attached?
As it turns out, yes.
Welcome to Valencia and Market Streets, two of downtown San Francisco's most vibrant thoroughfares. As luck would have it, they're both extremely bike friendly, creating a smooth, seamless corridor from The Mission to The Embarcadero. To cycle here is to revel in the cacophony of city living at its most familiar, past everything from hip coffee shops to financial district highrises.
If an uncomplicated urban bike ride sounds right up your alley, take a minute to check out our map below and get to know two titans of San Francisco culture and commerce.
VALENCIA STREET
Long gone are the days of Valencia Street's shabby storefronts and corner bodegas. As the Mission District has succumbed to the seemingly unstoppable tide of gentrification, so too has this major neighborhood artery lost all remnants of its once-unflattering past, opting instead for a smattering of tech-friendly cafes and fashionable boutiques.
Cynicism aside, the 1.7-mile Valencia Street is about as straight a shot of care-free riding as they come. From Cesar Chavez to Market Street, wide bike lanes help guide the way past neighborhood staples like Ritual Coffee Roasters and Tacolicious. This is where you'll also find access to the celebrated Clarion Alley, which houses dozens of the Mission's most colorful and poignant murals.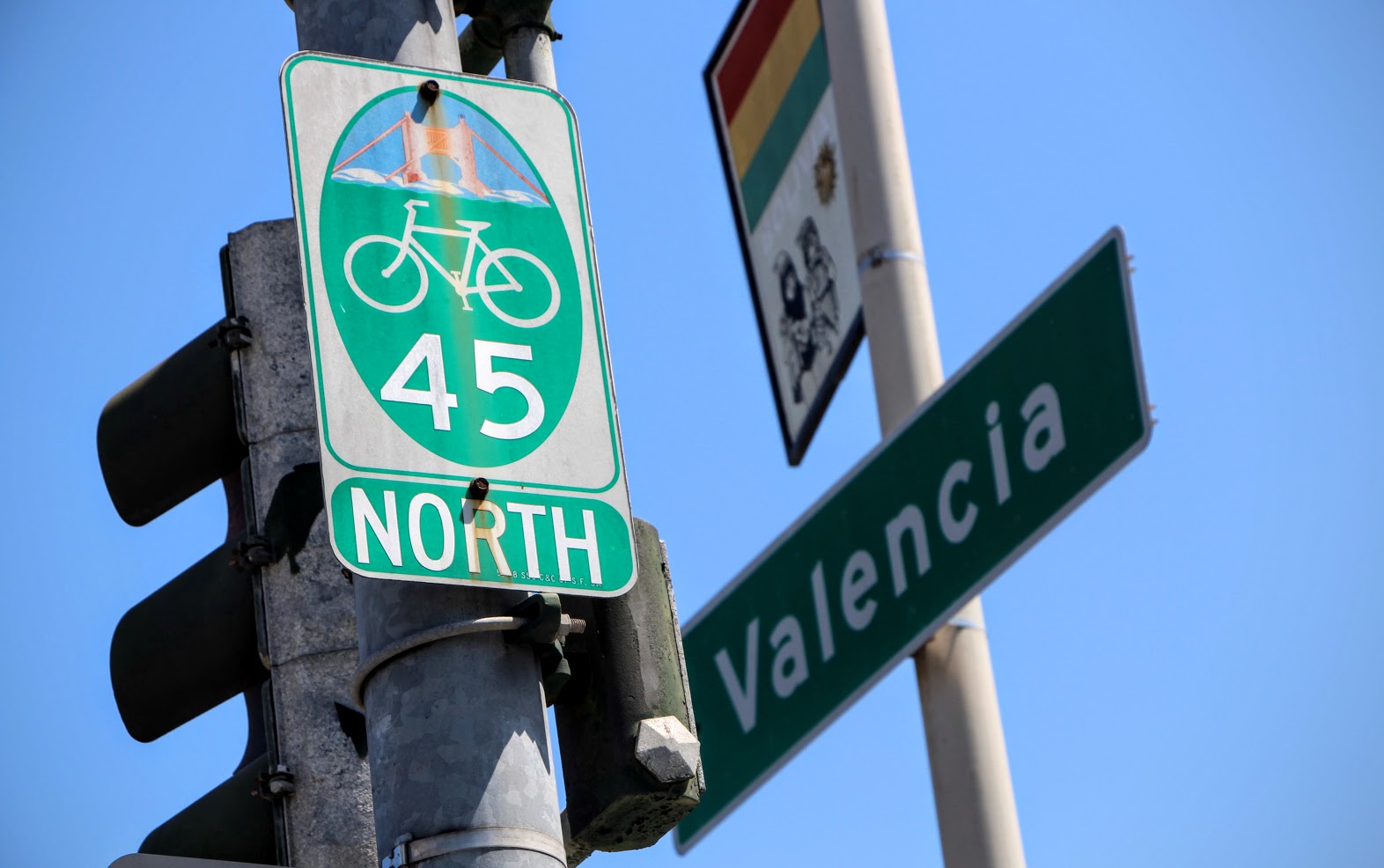 MARKET STREET
Running from The Embarcadero to Twin Peaks, Market Street has long played an important role in the history of San Francisco. First and foremost, its centralized location connects the Financial District with The Mission and The Castro, making it not only the scene of some killer parades but one of the busiest transit hubs in city. Interestingly, the thoroughfare also marks the dividing line between two seemingly mismatched civil engineering grids. Just take a look from above to see what we mean.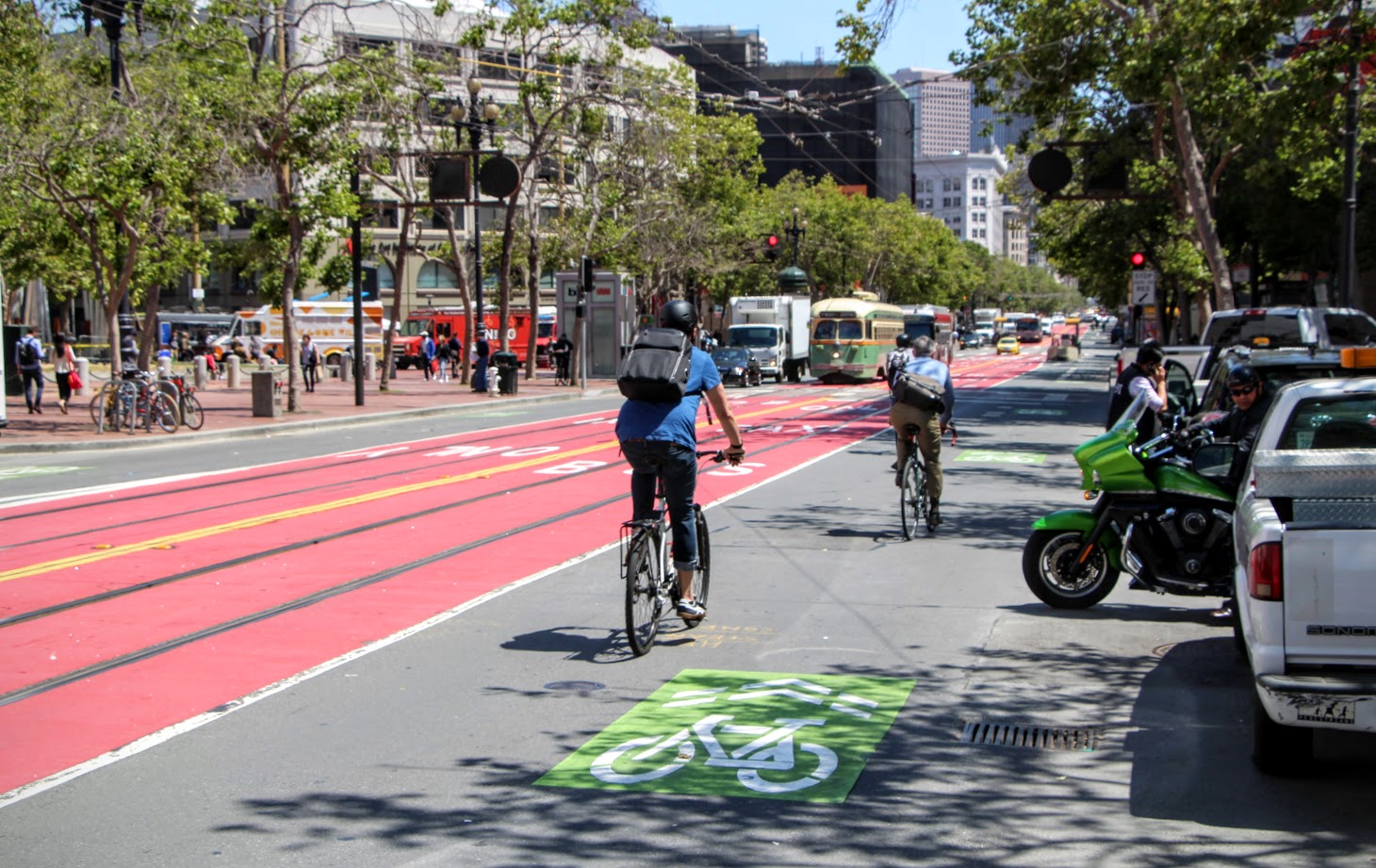 If you're worried about traffic, breathe easy. Thank's to Market Street's ample width and well delineated bike lanes, you won't have to rub elbows with busses or street cars as you cruise between some of San Francisco's more prominent buildings. You can also stop to check out the Powell/Market Cable Car turnaround, which is fun to watch but will likely have a 1+ hour queue to board.