San Francisco Bike Ride: The Mission via Valencia
If you're looking to head out for a San Francisco bike ride, you're guaranteed to see the city at its best.
For example, mountain bikers can shred single track on Mount Sutro. Alternatively, roadies love suffering up Hawk Hill. Furthermore, you can't beat the coastal scenery along the Great Highway. And of course, there's The Wiggle and colorful crosswalks in The Castro.
That said, there are less-gnarly ways of riding bikes in San Francisco. If you just want to cruise, then we have the perfect adventure for yu.
Welcome to Valencia and Market Streets, two of downtown San Francisco's most vibrant thoroughfares. Specifically, they are both extremely bike friendly. You will find a flat & smooth bike lane taking you to The Mission via The Embarcadero. In other words, riding bikes here will show you plenty of variety – coffee shops, modern high-rises, everything in between.
SAN FRANCISCO BIKE RIDE: VALENCIA STREET
Long gone are the days of Valencia Street's simple storefronts and corner bodegas. Instead, The Mission District's former bohemian charm has been replaced with techy cafés & other signs of gentrifications.
Cynicism aside, the 1.7-mile Valencia Street is about as straight a shot of care-free riding as they come. From Cesar Chavez to Market Street, wide bike lanes help guide the way past many neighborhood staples. This is where you'll also find access to the celebrated Clarion Alley. Specifically, you'll find many of The Mission's most colorful and poignant murals.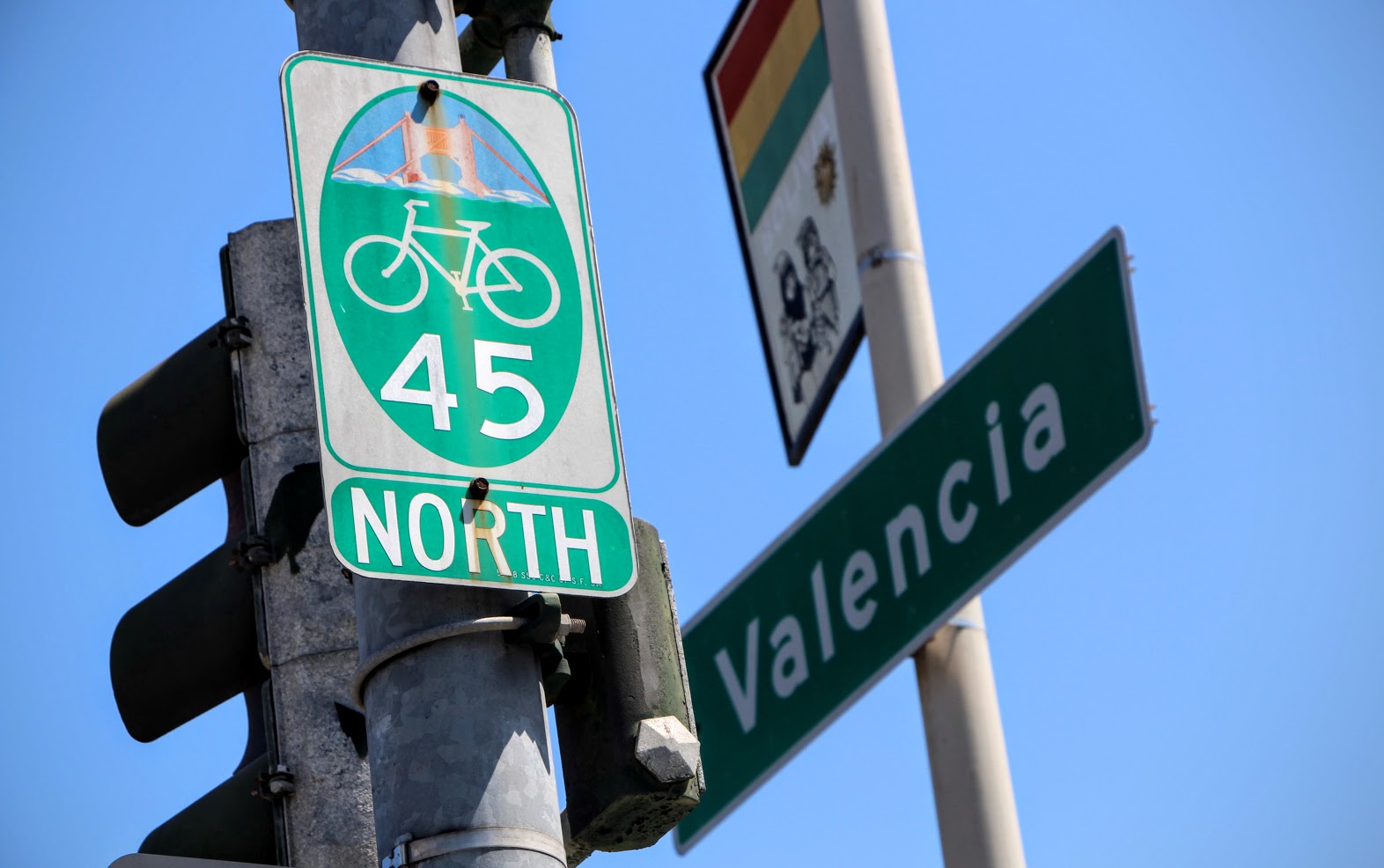 SAN FRANCISCO BIKE RIDE: MARKET STREET
Running from The Embarcadero to Twin Peaks, Market Street has long played an important role in the history of San Francisco. First and foremost, its centralized location connects the Financial District with The Mission and The Castro. As a result, it's consistenly buzzing with activity. Interestingly, the thoroughfare also marks the dividing line between two civil engineering grids. Just take a look from above to see what we mean.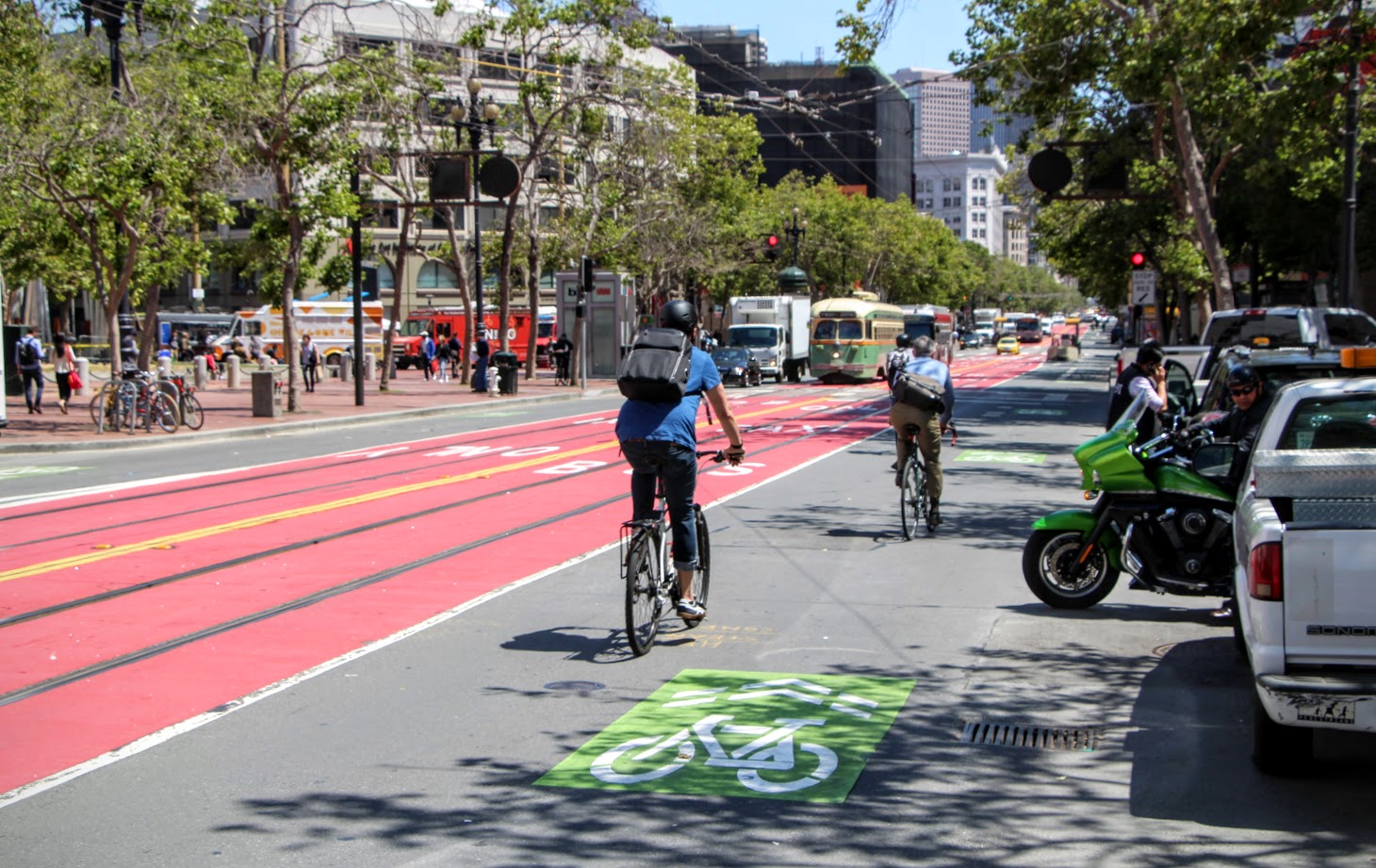 If you're worried about traffic, breathe easy. Thanks to Market Street's ample width and well delineated bike lanes, you won't have to rub elbows with buses or street cars. You can also stop to check out the Powell/Market Cable Car turnaround.