Will Rogers State Park: Biking Santa Monica's Inspiration Loop Trail
If you didn't grow up in the roaring 1920's, chances are you might not be familiar with legendary ropesman Will Rogers. It's okay, we won't hold it against you.
The Oklahoma cowboy turned Hollywood superstar was one of the most celebrated humorists of early 20th century America, coining the classic phrase "I joked about every prominent man of my time, but I never met a man I didn't like."
Despite having never met Mr. Rogers personally, we're inclined to grant him the same affection, thanks in no small part to one of Santa Monica's most overlooked mountain biking destinations: the Inspiration Loop Trail. At a mere 2 miles (round trip), it's neither the longest nor the most challenging off-road riding you can find in Los Angeles. That said, when it comes to good fun, killer views, and a touch of American history, this dusty, double-track path is just what the doctor ordered.
First things first: what does mountain biking have to do with a turn of the century cinematic superstar? As it turns out, before his untimely death in 1935, Will Rogers had amassed a 186-acre estate in what is currently the posh LA neighborhood of Pacific Palisades. Equipped with stables, a riding ring, and a 31-room ranch house, it's safe to say the years had been good to the golden boy from Oologah.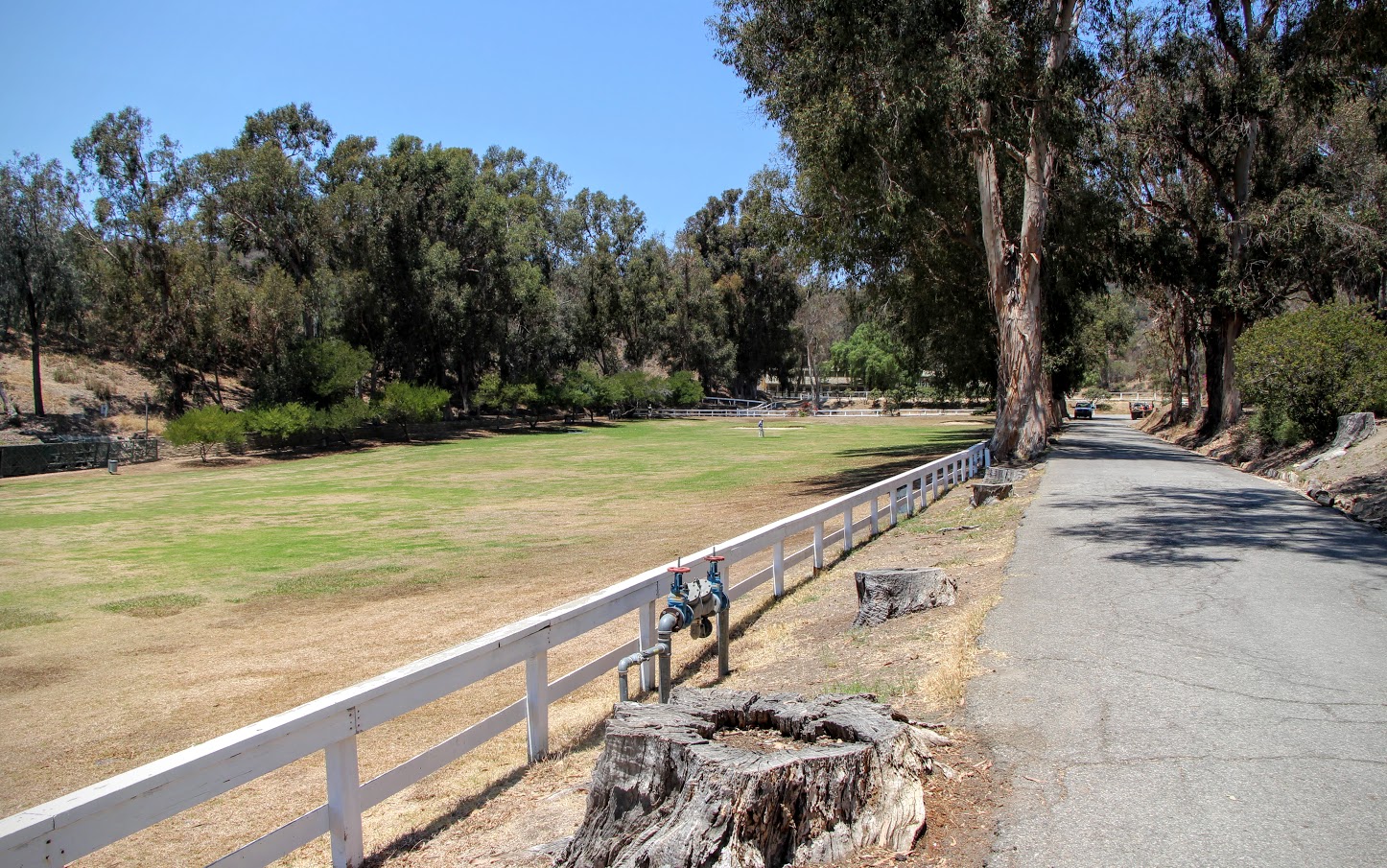 Nine years after his passing, Will's widow Betty would go on to donate the ranch to the state parks service, memorializing her late husband in an act of philanthropic goodwill to the people of  Southern California.
These days, Will Rogers State Park is a tranquil haven for anyone looking for an easily-accessible jaunt out of the city and into the Santa Monica Mountains. While it's predominantly used for hiking, the path up to Inspiration Point is ideal for mountain bikers as well – and not just because of the gorgeous panoramic views once you get there. The very top of the Inspiration Loop Trail connects to one of Topanga Canyon's best-loved single-track rides: the Backbone Trail to Temescal Ridge. Just keep your eyes open for the kiosk and gnarly-looking incline.
If you're content to stick within the borders of Will Rogers State Park, rest assured that you'll still be getting in a solid workout. From the base of Gate House Road, the ascent climbs more than 500 ft to the summit over the course of about 2 miles. Granted half of that incline is on asphalt, but who's counting?
Once on the trailhead itself, you won't be confronted with any technical riding whatsoever. It's double track from start to finish, which makes Will Rogers State Park ideal for novice mountain bikers. The course is also just plain fun, with a wide, easy descent that lets you cruise with care-free abandon (provided you're extremely vigilant for hikers and trail runners).
If you're looking for an easy day of riding in nature with some stellar views thrown in over Los Angeles, you could certainly do worse.